Can Pandering Be Charged If Victim Is Already a Prostitute?
While it may seem counter intuitive to some, one can be convicted of pandering in violation of California Penal Code § 266i(a)(2) even when the "victim" is already a prostitute, or at least represents herself to be one. Indeed, section 266i(a)(2) reads:
Any person who by promises, threats, violence, or by
any device or scheme, causes, induces, persuades or
encourages another to become a prostitute is guilty of
pandering.
Therefore, when Jomo Zambria was charged with, later convicted and then appealed (
People v. Zambria
(2011 DJDAR 7998)), his argument was that "to become a prostitute" meant one could not be convicted of pandering if the "victim" is already a prostitute, or holds herself out to be.
What One Should Learn from This Article: It is irrelevant if the victim is a prostitute in a pandering case. Penal Code § 266i(A)(2) simply requires that defendant use threats, violence or promises to cause, induce, force or persuade another to engage in prostitution. The word "to become" in the statute should be interpreted as "to engage."

The underlying facts are that Zambria was caught in a police sting. Officer Erika Cruz was working undercover as a street prostitute in Los Angeles. Zambria drove by her, looked in her direction, did a u-turn in his truck and stopped about fifteen feet away from her. He lowered his window and told Cruz to get into his truck. When Cruz asked why, Zambria told her he was a pimp.
Cruz asked what Zambria meant. Zambria explained that he would "take care of her." Cruz then told him she had $400 on her, to which Zambria demanded the money and said he would provide her with housing and clothing. Zambria then showed her a business card. Cruz then called in her backup and Zambria was arrested.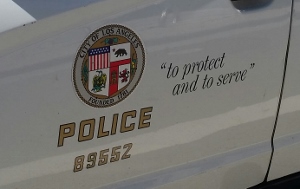 A search of Zambria's car revealed multiple cell phones and condoms. At the trial court level, an officer with experience in prostitution related crimes testified that it is common for pimps to have multiple cell phones and to provide prostitutes with condoms.
On appeal to the California Supreme Court, Zambria argued that the plain meaning of "to become" cannot apply to him because Cruz was posing as having already become a prostitute. The prosecution argued that "to become" means to engage in future acts of prostitution, regardless of the victim's status at the time of defendant's encouragement.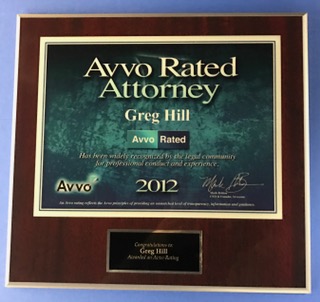 The California Supreme Court rejected Zambria's argument, citing to a 1973 case,
People v Bradshaw
(1973) 31 Cal.App.3d 421, which had analogous facts. In
Bradshaw
, the Court of Appeal made it clear that "to become a prostitute" was broadly construed to include "changing business relations" to include defendant's services. The Supreme Court noted that the purpose of the statute was to prevent persons from expanding or augmenting a prostitute's operations or to increase the supply of prostitutes. When a pimp offers protection and support, it increases the likelihood that a prostitute can maintain or expand her activities.
The Supreme Court then went further, becoming somewhat sarcastic in tone. Noting that Zambria's argument could lead to mischievous and absurd results, for example, the court would have to determine whether the "victim" was an active prostitute and whether the "victim" was actually engaged in solicitation. In addition, Zambria's argument would necessitate analysis of whether the "victim" had other forms of employment. Also, the court would need to determine if a "victim" who had not been plying her trade for weeks transformed her into an inactive prostitute.
Lastly, the Supreme Court noted that section 266i(a)(2) had been amended six times since 1973, when
Bradshaw
was determined, but the legislature had never changed the "to become" phrase, implying that the legislature intended to preserve the broad interpretation
Bradshaw
gave to the statute.
As such, Zambria's conviction was affirmed.
The Supreme Court's ruling has a permanent citation as People v. Jomo Zambria (2011) 51 Cal.4th 965, 254 P.3d 965, 127 Cal.Rptr.3d 662.

For more information about prostitution cases, click on the following articles:
For case summaries of selected sex offense cases our firm has handled, click
here
.
Contact
Greg Hill & Associates