Can One Be Convicted of Two Counts of Rape for One Act?
The Eighth Amendment to the U.S. Constitution protects against excessive fines, as well as cruel and unusual punishment.
Brief of Article: Can One Be Convicted of Two Counts of Rape for a Single Act, i.e. Rape of an Intoxicated Person and Rape an Unconscious Person?

In California, under Penal Code § 654(a), an act or omission that is punishable in different ways by different provisions of law "[s]hall be punished under the provision that provides for the longest potential term of imprisonment, but in no case shall the act or omission be punished under more than one provision…" This California statute implements the spirit of the Eighth Amendment.
When the facts of a case are quite terrible, it is not uncommon for a district attorney, a judge and a jury to lose sight of these principles and the California provisions prohibiting "double punishment," especially if a defendant has a lengthy criminal history.
The case of Theodore Soria exemplified this situation. In November, 2009, Mr. Soria, age 44, was home playing video games, drinking beer, when his son brought home three friends, all of whom were about twenty years old. One of the three friends, J.W., was female.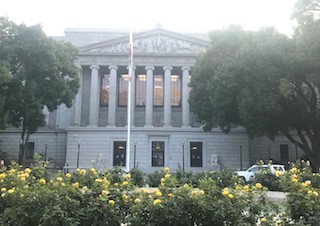 Court of Appeal Third Appellate District Sacramento
Mr. Soria's son and his three friends, according to the reported decision by the Third Appellate District, "had a plan to get drunk." They drank vodka and juice, as well as vodka with sodas in the son's bedroom. Mr. Soria stayed in the living room, playing video games.
J.W., the victim in the case, had about four or five drinks, got drunk and vomited in the bathroom. The other friends helped J.W. to a bedroom, where she tried to sleep, but got up to vomit again, this time in a trash can in the bedroom. She then fell asleep in the bedroom, on top the bedcovers, fully clothed. The other friends passed out in other rooms.
Around 2:30 or 3:00 a.m., J.W. awoke. Her vagina was sore and wet. She woke up one of her friends and asked if they had "messed around." He was the only one she thought would attempt to have sex with her. He said no.
Later the next day, the victim told her mother what happened. Her mom took J.W. to the U.C. Davis Medical Center, where J.W. underwent a sexual assault examination, where DNA was collected from sperm found in her anus and vagina.
Five months later, J.W. went to the Sacramento Police Department, who had her make a pretext call to Mr. Soria. Police suspected Mr. Soria because he had a prior strike conviction from 1991, a residential burglary and assault with a deadly weapon (counted just as one strike, not two). He had four additional prior convictions involving violence.
The pretext call was made by J.W. in the presence of a police detective and it was recorded. It was later played to the jury. J.W. asked Mr. Soria if he remembered the night she was over at his house with Mr. Soria's son, drinking vodka. J.W. said, "I had somebody rape me, but I didn't really know who… I'm pretty sure you had sex with me and I want to know why." She then asked him, "why did you have sex with me while I was passed out?"
Mr. Soria initially denied knowing anything about the alleged incident, but then remembered giving her a black shirt to wear that evening to sleep in. J.W. then told Mr. Soria that when she awoke, topless, she found the black shirt on the floor and his slippers in the room. Mr. Soria responded, "I don't know what to say other than I'm sorry."
Mr. Soria added, "I just feel bad now. I mean, I've always respected you and I . . . I always thought you were attractive, but I don't remember ever carrying out anything like that."
J.W. then said, "I know I had sex and I know it was you. It had to be. Mr. Soria responded, "I would have to trust your word on that and say sorry. If I did that, then I'm sorry."
The DNA found during J.W.'s sexual assault examination matched that of Mr. Soria.
Mr. Soria was charged with and later convicted by a jury of violating Penal Code § 261(a)(4), rape of an unconscious person, and Penal Code § 261(a)(3), rape of an intoxicated person. Due to his prior history, he was sentenced to eleven years in state prison.
Mr. Soria appealed the verdicts to the Third Appellate District, arguing that one of the two counts must be stricken because both counts are based on a single act of intercourse with J.W. He also argued that the evidence was insufficient to convict him.
The Third Appellate District agreed with Mr. Soria, insofar as the two rape counts were concerned, ordering the judgment modified to consolidate count 2 into count 1 as a single count. The judgment was otherwise affirmed. The court of appeal disagreed that the evidence of guilt was insufficient, meaning this ground of appeal was denied.
The citation for the Third Appellate District Court of Appeals ruling discussed above is People v. Theodore Soria (3rd App. Dist., 2015) 234 Cal.App.4th 836.

For more information about the issues in this case, click on the following articles:
Is Double Jeopardy Violated If a Court Increases a Sentence More Than Once For Just One Prior Conviction, Resulting in a 495 year Sentence?
Contact us.