Burglary by Trick - Putting Laptops in Printer Box
Hoang Nguyen was observed going into an electronics store and opening up a printer box. He then took out the printer and left the store with the printer box only. Soon thereafter, he re-entered the store carrying the same box and was observed proceeding to the section of the store where there were laptop computers.
In a Nutshell: Burglary conviction upheld when man found in electronics store placing expensive laptops in private box but paid only for printer.

Nguyen was then observed putting two $450 laptop computers into the empty printer box. The price tag on the computer box was $100. Nguyen was then seen taking out a roll of tape from his pocket and attempting to seal shut the printer box with the two laptops inside. Nguyen was then detained in the store.
Nguyen was charged with second degree burglary (Penal Code § 459) and attempted grand theft (Penal Code §§ 487(a) and 664). This was in San Francisco Superior Court.
At trial, the jury was instructed on theft by larceny only. Nguyen was then convicted of burglary and attempted petty theft. He had served one prior prison term. The judge sentenced Nguyen to four years in state prison.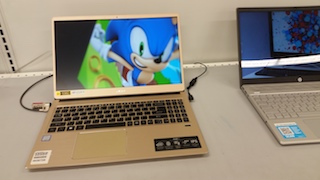 Laptop Computers
Nguyen then appealed his conviction, arguing that his conduct was not theft by larceny, but theft by false pretense. Because the jury was not instructed on theft by false pretenses at all, his conviction should be reversed.
The First Appellate District, in
People v. Hoang V. Nguyen
(2013 DJDAR 7856) disagreed. The court wrote a thorough discussion of the crime of theft and how, over time, the distinction between the various forms of theft, such as theft by false pretenses, have been modified. In fact, in ruling on Nguyen's appeal, the appellate court ruled that the trial court's error in instructing the jury on the wrong theory of theft was harmless.
This case, however, is more important for what it holds for allowing a conviction when the jury is seemingly given jury instructions that do not match or fit the facts. The appellate court commented that Nguyen's conduct could have constituted theft by larceny, so an instruction on theft by false pretenses "merely would have added another theory of theft on which the jury could have convicted him."
Nguyen's appeal, in other words, seemed to assume he really was guilty of theft by larceny, but the jury had no other theory on which to convict him-and they knew what he was doing was theft, so they convicted him anyways on the wrong theory. The appeals court found this was not what happened at all.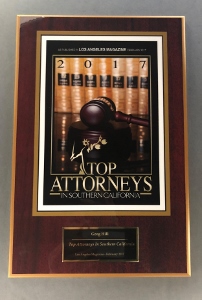 The court acknowledged that the crime of theft is comprised of embezzlement, theft by larceny; theft by trick, theft by device and theft by false pretenses. It noted that in 1927, these common law crimes were consolidated into a single statutory provision, Penal Code § 484, wherein the common element of any theft crime became only "an unlawful taking" and if the prosecution alleged this, that sufficed.
However, rather than collapse the various theories of theft into a single crime as the legislature envisioned, courts have continued to draw distinctions between the various crimes. The First Appellate District, in ruling on Nguyen's appeal, said this judicial activity was a mistake.
Consequently it seemed to sympathize to a degree with Nguyen's argument, but characterized it as nevertheless improper. Theft is simply an unlawful taking and the trial court judge properly instructed the jury on this.
It merits mention that had Nguyen made this argument prior to the consolidation of the various theft offenses into a single offenses under 484, he would have had a winning appeal. However, as we all know, prior to consolidation (1927), laptop computers did not exist.
The citation for the First Appellate Distict Court of Appeal ruling discussed above is People v. Hoang V. Nguyen (1st App. Dist., 2013) 158 Cal.Rptr.3d 227.

For more information about burglary, click on the following articles:
Contact
Greg Hill & Associates