Why Is Credibility Important in a Criminal Case?
After 21 years of practice, I think credibility is the most important ingredient for success in any criminal case. The attorney must certainly be credible to be persuasive – and to be credible, he or she must be prepared, knowledgeable, professional in his or her interactions with the judge, the prosecutor and court staff, patient and calm.
Why This Article Matters: Credibility is everything. If a jury, judge and opposing counsel believes what you and your client say, your position is stronger, your arguments are received better and your client has the best chances of winning or at least, minimizing punishment.

The client, too, must be viewed as credible in his or her defense, which may be much more difficult, as many crimes depend upon he said – she said testimony. The client, too, may have prior convictions or prior uncharged acts that may be relevant to a jury's determination of criminal liability.
This is not an academic or hypothetical issue. At trial, a judge will instruct the jury that:
In deciding whether to believe a witness' testimony, you may consider, among other factors, the following:
(a) How well did the witness see, hear, or otherwise sense what he or she described in court?
(b) How well did the witness remember and describe what happened?
(c) How did the witness look, act, and speak while testifying?
(d) Did the witness have any reason to say something that was not true? Did the witness show any bias or prejudice? Did the witness have a personal relationship with any of the parties involved in the case? Does the witness have a personal stake in how this case is decided?
(e) What was the witness's attitude toward this case or about giving testimony?
Sometimes a witness may say something that is not consistent with something else he or she said. Sometimes different witnesses will give different versions of what happened. People often forget things or make mistakes in what they remember. Also, two people may see the same event but remember it differently. You may consider these differences, but do not decide that testimony is untrue just because it differs from other testimony.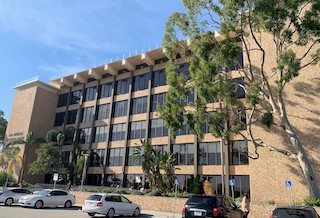 Torrance Courthouse
However, if you decide that a witness has deliberately testified untruthfully about something important, you may choose not to believe anything that witness said.
On the other hand, if you think the witness testified untruthfully about some things but told the truth about others, you may accept the part you think is true and ignore the rest.
Of all the pages of jury instructions that are read by the judge to the jury just prior to deliberating, we believe that the bolded sentence above is the most important.
In trying to enhance one's credibility in court, we encourage our clients who must show up to court to be on time, dress in clean clothes and be well groomed, to always be aware of one's body language and to be respectful to the judge. The District Attorney will observe this as well and draw conclusions about how much weight to give to our defenses. Subtleties matter more than one may want to believe.
A defendant whose credibility is at issue cannot afford to do anything less than perfect in coming to court as ordered.
Likewise, any witness for our client must be on time to court, dress in clean clothes and be well-groomed, polite, patient, speak clearly and be respectful to the judge. The jury will observe every little thing that the witness does in trying to determine how much to believe the person.
The jury instruction bolded above states that if a juror finds that a witness testified falsely about something important, then that juror has to the right to disbelieve everything that witness says. We believe a juror will follow this principal even for unimportant issues, so if a witness offers a "little white lie" or "just a small lie" in court, a juror may consider such disrespect for the oath to tell the truth as significant. After all, if the witness is willing to bend the truth on some small matter that does not matter, he or she certainly would be willing to bend the truth on a matter that matters quite a bit.
For more information about credibility issues, please click on the following articles:
Contact us.