Civil Restraining Order Request Against Our Client Denied
Petitioner's son, age 33, was the father of a thirty-day old baby. The mother was nineteen years old. The two parents were unmarried. Petitioner was the grandmother of the baby.
Our client, age 40, was the mother of the nineteen year old mother. She was also the other grandmother to the 30 day old baby.
Petitioner, age 64, and her sister discussed the problems the young couple were experiencing. Petitioner spoke with our client over the phone about some type of living arrangement that could assure the baby of a good upbringing.
In Fifty Words or Less: Restraining order against our client denied in Norwalk Court. Photographs of petitioner refuted her claim that she was knocked unconscious, hurting her credibility as to the remaining allegations in her petition.

Our client's mom commented that perhaps the young couple should place the baby up for adoption and if so, she, her daughter and her husband (age 35) would be more than happy to adopt the baby.
Petitioner's son learned of this comments made in passing and did not understand that it was not a serious suggestion. He described it to the nineteen year old mother, who became enraged. The young mother then called our client up to thirty times a day and texted her with similar frequency. Our client did not understand what she was so angry about, as the nineteen year old's English was very poor. Finally, our client's husband spoke to the nineteen year old mother and tried to straighten things out.
The nineteen year old mother instead challenged our client's husband to a fight. Our client and her husband, knowing that the baby's father had a prior criminal history, decided to try to talk face to face to reassure him that they had no intention of adopting the baby.
However, as our client and her husband arrived at the Whittier home of Petitioner and her son, Petitioner (age 64) ran at them with a knife. Petitioner then slapped our client and our client reflexively slapped her back. Petitioner then ran into her house, shocked that someone 34 years younger than her would slap her. Our client photographed her as this occurred.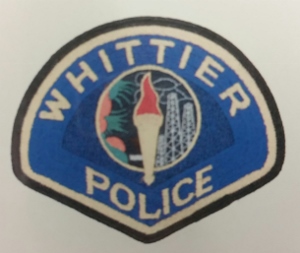 A week later, our client was served with a petition for stop harassment (restraining order) against her. Luckily, the petition alleged she was knocked unconscious by our client, which our client's photographs clearly refuted. Luckily, the petition also failed to allege that there was a threat of future harassment. The petition otherwise also failed to meet the requirements of Code of Civil Procedure section 527.6(b).
Greg Hill then prepared a lengthy brief in Opposition to the Request for a Restraining Order, complete with declarations from our client, her husband and her mom setting the record straight, as they were witnesses to this melee. The brief also set forth section 527.6(b) and cases interpreting it which showed Petitioner's request should be denied.
At the hearing, on cross-examination by Greg Hill, Petitioner admitted that the incident was an isolated incident and she felt no threat of future harm. The Court denied the petition. Our client was relieved, especially since she was in the midst of a job search.
It should be noted for the record that this is a very common error in requests for a restraining order. The petitioner seeks to have a judge enter such an order as punishment for a single, past act that is not likely to reoccur. This type of request for a restraining order should always be denied.
For more information about the issues in this case summary, click on the following articles:
Watch our video about restraining orders by clicking
here
.
Contact us.