What Is a Misdemeanor Pre-Trial Hearing? What Happens?
If one has never been involved in a criminal case before, being told by one's attorney that there is a pre-trial hearing naturally can cause anxiety.
What does this mean? Is trial scheduled? When? Is trial the next hearing? But we are not ready! We do not have all the evidence yet! I thought the attorney told us that trial would be unlikely? Is there now an extra fee for trial?
Brief Synopsis: A misdemeanor pre-trial hearing has many functions, from a hearing on a motion, to active plea bargaining, to discussions of evidence that is needed, and to hearing a judge's comments about the case, which can have great effect on resolution.

The setting of a pre-trial hearing does not necessarily mean that the case will proceed to trial. At the arraignment, a pre-trial hearing may be scheduled, but no trial date will be set until later, if at all. In fact, the next hearing after a pre-trial hearing may very likely be a further pre-trial hearing.
To understand why this is so, it is helpful to understand what normally happens at a pre-trial hearing in a misdemeanor case. Within Los Angeles County, as well as Orange County, San Bernardino County and Riverside County, it is quite common for attorneys to request additional evidence (called "discovery") that was not provided at the arraignment. For example, the police report may indicate that there was an MVARS video (a "dash cam") recording, a 911 call recording or that there is a supplemental report, or photographs were taken. The pre-trial hearing is a good time for the defense attorney to request such items from the prosecutor.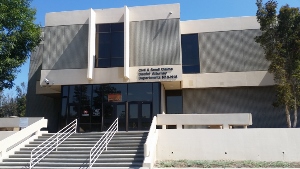 After this request is made, the prosecution must then request such items from law enforcement or others that have the evidence. The agency having the items may need time to conduct such a scavenger hunt and deliver the items to the prosecutor.
The police report from the scene may also suggest the need for a retest of a blood sample (for example in a DUI), drug evidence or gunshot residue evidence (rare in a misdemeanor). The defense attorney may need time for a private investigator to gather statements from witnesses or retain an accounting expert (i.e. in an embezzlement case), or an accident reconstructionist (i.e. in a hit and run) or a gastroenterologist (in a DUI when GERD is an issue).
When these additional items are demanded, the parties and the judge will set a further pre-trial hearing to allow receipt of the items and further discussion of a plea bargain or some other form of resolution (i.e. diversion or an amended complaint).
Besides discovery issues, legal issues can be discussed by defense counsel and the prosecution, the consideration of which can lead to resolution of the case. There may be a traffic stop that seems to have no valid basis. There may be a warrantless search or a search that exceeds the scope of a warrant. The case may be subject to dismissal due to a speedy trial issue, i.e. a Serna motion. There may be a way to resolve the misdemeanor case through a motion for civil compromise.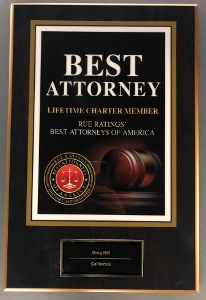 At each meeting between the defense attorney and the prosecutor, the two should be mutually respectful even if the two have a personal distaste for each other. When the two sides get along amicably, there is usually a better chance that the case will be resolved on the legal and factual merits. To a client observing the two sides negotiating, it may even appear that the two are having a casual conversation, as if they are discussing a recent movie each saw or a party each attended.
Sometimes, the defense attorney will seek the judge's guidance on a legal issue by filing a motion to either dismiss the case or resolve a legal issue. The hearing on such a motion may take place at a pre-trial hearing or the judge may defer on hearing it until trial.
Our office has handled hundreds of misdemeanor cases. Some cases resolve with only two or three pre-trial hearings, while others may require five or six. In one case, the prosecutor dismissed the case (no plea bargain was involved) after twelve pre-trial hearings. In other cases, we may not have any factual or legal issues that require much time or discussion and we can ask to set the case for trial after only one or two pre-trial hearings.
Most judges will not question either the prosecution or the defense attorney if the two parties request a second, third or sometimes, even a fourth pre-trial hearing. However, if the judge senses that one side is unprepared or merely delaying the case, the judge will usually warn the attorneys that there will only be one more pre-trial to try to resolve the case or the matter must proceed to trial. A good attorney will rarely hear such an ultimatum from a judge.
For more information about being in court for a misdemeanor, click on the following articles:
Contact Greg Hill & Associates