What Are the Deadlines for Extradition or Being Released?
If someone in your family was arrested in California, perhaps at customs, for a warrant in another state, it can be quite confusing. The police who take your family member into custody may have told you that your family member is a "fugitive" and may be subject to extradition to the "demanding state."
In a Nutshell: There are many deadlines involved in extradition matters, but the first and foremost one towards release or being taken to the demanding state is ten days for an arraignment, sometimes merged with an "identity hearing," also known as a probable cause hearing, and a formal extradition hearing. There are many other deadlines that may apply, as laid out in this article.

To begin with, you may question whether your family member is a fugitive at all. After all, this term invokes many stereotypes that may not fit your family member, who may not even be aware of the charges pending in another state and who may have no criminal history whatsoever.
However, by definition, anyone who while present in the "demanding state," commits a crime there and is subsequently found in any other state is a "fugitive from justice" and is subject to extradition, regardless of the reason for the person's departure from the state of the crime.
Appleyard v. Massachusetts
(1906) 203 U.S. 222, 227, 51 L.Ed. 161, 163, 27 S. Ct. 122. The motive for the person's departure is irrelevant (
In re Murdock
(1936) 5 Cal.2d 644, 55 P.2d 843), even if the person may have left involuntarily (Penal Code § 1549;
In re Patterson
(1966) 64 Cal.2d 357, 364, 49 Cal.Rptr. 801; see also
White v. Armontrout
(8th Cir. 1994) 29 F.3d 357, 359 (person need not have knowledge of the charges).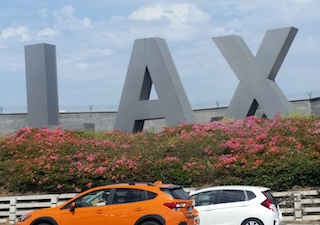 LAX
Once arrested, the person must be arraigned in a California court "with all practicable speed" (Penal Code § 1551.1), which is usually within a week and most often within 48 hours (Penal Code § 825). If more than ten calendar days passes before an arraignment, then Penal Code § 1551.2 is violated, as 1551.2 guarantees an identity hearing, also called a probable cause hearing within this time. It such a hearing is not conducted, the court can order the defendant released.
What we find is common is that the arraignment is often merged with an extradition hearing in one hearing. At this hearing, the judge will ask if defendant "waives extradition," which means he or she consents to being extradited to the demanding state. This is commonly done, especially if the person in custody does not contest identity, the warrant from the demanding state is proper and the attorney for defendant knows the demanding state likely will not extradite the individual. If extradition is waived, the demanding state has thirty days to pick up the individual (18 U.S.C. § 3182, Penal Code § 1551.1;
People v. Superior Court
(Lopez) (1982) 130 Cal.App.3d 776, 786, 162 Cal.Rptr. 132).
Otherwise, defendant can demand an identity hearing. If the individual's identity is confirmed, the demanding state is supposed to have thirty days to commit the individual on a governor's warrant from the demanding state (Penal Code §§ 1552, 1552.2). However, if thirty days is about to pass, the holding state (California for purposes of this article) can order a "re-commitment" of defendant for an additional 60 calendar days to allow the demanding state to commit the individual. If 90 calendar days passes and nothing happens, California must release the individual.
In other words, demanding an identity hearing can be unwise, as it exposes the defendant to 90 days of custody time, whereas waiving extradition limits the custody time to 30 days.
There are other time limits that apply for a defendant in the asylum state (California) for filing a writ of habeas corpus petition after being arraigned ("reasonable time" is the time limit under Penal Code § 1550.1) and for a fugitive to file a writ of habeas corpus after a judge orders the fugitive extradited (also "reasonable time" under Penal Code § 1555.2(e)), however, these deadlines are most effective in merely preventing extradition, but not for directly securing release of the defendant.
For more information about extradition issues, please click on the following articles:
Contact us.