Van Nuys DUI, 0.27% BAC, Two Week Jury Trial, No Jail
Our client, age 49, was attending Alcoholics Anonymous (AA) and met another person there who he got along with. She was a few years younger than him and going through a divorce, which he had recently experienced.
As they got to know each other, she confided that she had to go to court in Van Nuys and was terrified of the process. Our client volunteered to go with her, just to make her feel comfortable. Since her court appearance was on a Monday, she suggested he come up to the San Fernando Valley the day before and they stay in a hotel, but in separate beds. He agreed.
In a Nutshell: Client arrested for DUI after the CHP finds him in parked car along the 101 Freeway, with the ignition on so he could charge his cell phone to call a tow truck. The client's BAC was 0.27%. This was his second DUI, but his first within the last ten years. Case goes to trial in Van Nuys. Client convicted of DUI.
One night in the hotel, a Sunday night, then expanded somehow to an agreement to spend the weekend together at the hotel and meet on Saturday, to stay both Saturday and Sunday nights at the hotel.
While our client knew he should not drink, he did. On the Saturday night, he drank quite a bit of vodka and fell asleep. His colleague at AA did not drink at all, saying it made her feel like she was losing control. While he drank himself to sleep, she was in contact with her violent, jealous boyfriend that Saturday night.
At about 10:00 a.m. Sunday morning, our client's new female friend went out to get some coffee and returned to the room without locking the hotel door. Within a minute or two, her jealous boyfriend rushed into the room with a baton and commenced to beat up our client while he lay asleep in bed. Our client woke up quickly and tried to get away. There was a great deal of commotion and yelling.
Our client and his female friend then ran from the room to his truck. Our client's female friend then drove away with the jealous boyfriend chasing the two. The chase went onto the westbound 101 Freeway. Finally, the female pulled over to stop and talk to her jealous boyfriend. She got out of the client's truck and walked back. She then sat in the passenger seat of her boyfriend's car and tried to reason with him. Instead of discussing the situation, the boyfriend sped away with his girlfriend, leaving our client behind, drunk, in the passenger seat on the side of the road in his truck.
Our client attempted to call a tow truck to leave without driving, as he knew he was drunk, but his cell phone battery was almost dead. So he turned on the ignition to charge his phone. He then found an old bottle of vodka in his back seat and had a few healthy gulps. He then made several calls, but with no success. It was nearing 3:00 p.m.
Suddenly, the CHP pulled up behind him and immediately suspected him of DUI. Our client was arrested rather quickly.
His breath alcohol content was measured at the West Hills police station. It was 0.27%.
This was not our client's first DUI, but it was his first within the last ten years.
Our client first hired another law firm, which won at the DMV Hearing, based on an argument that the CHP report failed to state when our client last drove. This is a common argument, as CHP reports often leave this information out, and rarely does such an argument "work," but it did for our client.
In court, however, prior counsel was not quite so successful. The first offer from the DA was five years of summary probation, 90 days of county jail, the SB38 program (18-month program), $500 in fines, plus penalties and assessments (making the total owed over $2,400), the Mothers Against Drunk Driving (MADD) Victim Impact Panel (VIP) and the Hospital and Morgue (HAM) program. The super harsh offer was explained as being based on the high BAC and the fact that it was a second-time DUI, although the first within the last ten years.
The client fired the first law firm and hired Greg Hill & Associates instead. Greg negotiated on the plea bargain, eventually getting it down to three years of summary probation, a nine-month alcohol awareness program (AB1353), a $390 fine, plus penalties and assessments (with credit for all fees due to nine days' actual time in jail), and just the MADD VIP.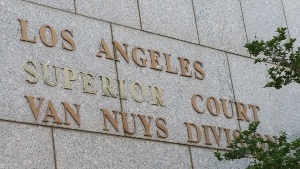 Our client rejected the offer and the case went to trial. It was a two-week jury trial, with testimony from our client's female colleague at AA, as well as the CHP officers and blood alcohol expert from the CHP lab. Our client also testified.
The jury convicted our client, but it was a struggle, which the judge recognized in sentencing: three years of summary probation, the 1353 program, $500 in court fines plus penalties and assessments (after our client's custody credit was applied, he owed $107), fifteen days of community labor, the MADD VIP and the HAM. No jail.
This was worth it for our client, as the prosecution asked for 60 days in county jail at sentencing, but the judge rejected this demand.
For more information about trials and DUI, please click on the following articles:
Contact us.