Torrance, Shoplifting at JCPenney, Judicial Diversion
Our client, age 26, was stopped just outside the front doors to JCPenney with $52 in jewelry. She had gone to the store when she saw advertisements for its "Doorbuster" sale and did buy some things, but did not have enough money for the earnings and bracelets she liked as well.
She had come to Torrance from India on a work visa, so she was tremendously nervous about the immigration consequences of a conviction, as well as the employment ramifications if her employer learned of this and how this, in turn might mean she would have to return to India.
The Gist of This Summary: Client, in the United States from India on a work visa, shoplifts $52 in jewelry from JCPenney in at the Del Amo Fashion Center. She was appropriately concerned about her work visa not being renewed if convicted of a crime of dishonesty. Case resolved in Torrance Superior Court with judicial diversion and no conviction.

The client had been browsing through many areas of the store, looking at socks, t-shirts and pants. She had tried on many items and settled on a few to buy, but did not have enough money to purchase everything she wanted.
After being caught by loss prevention from JCPenney, she was taken to the Torrance Police Department and booked for violation of Penal Code § 484(a), petty theft. She was held for several hours before her roommate came to post bail for her.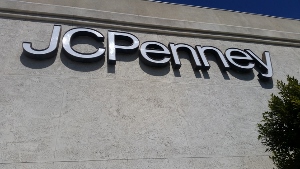 The client was extremely embarrassed, as she had no prior criminal history and was lucky enough to be working outside India. Her job was somewhat prestigious in that she had competed for it with dozens of others. She did not want to lose her job as a result of her lapse of judgment.
She came to Greg Hill & Associates and met with Greg Hill. Greg listened to the client explain her experience at JCPenney and her employment situation, as well as her immigration issues. Greg advised the client to take an online shoplifting prevention course through either the National Association of Shoplifting Prevention or Tom Wilson Counseling Services.
Greg also described judicial diversion, a new program only available in Los Angeles County under Penal Code §§ 1001.94 to 1001.98. Greg explained how shoplifting is eligible for relief under this program (originally proposed in Assembly Bill 2124) and how the client would qualify if she had no prior criminal history. Greg further explained that he would attempt to have the prosecutor amend the complaint to allege something other than 484(a), so the client could plead to trespassing or disturbing the peace to prevent the client from having immigration consequences or a record for a crime of moral turpitude.
The client did complete the online shoplifting prevention course and provided Greg with the completion certificate.
Greg then appeared at the arraignment and looked through the file materials, including the complaint and the police report, as well as the client's criminal history. Greg then discussed the facts of the case and confirmed with the Torrance City Prosecutor that the client and the case was appropriate for judicial diversion. However, Greg asked for a favor, and that was to have the prosecutor amend the complaint to allege trespassing (Penal Code § 602) or disturbing the peace (Penal Code § 415), so that the client would not face immigration consequences.
The prosecutor and Greg looked through the file and the prosecutor noted how our client had discarded the price tags on the jewelry before taking the items and placing them in her purse, suggesting her taking was quite intentional and not accidental at all. The prosecutor commented that she thought our client had most likely committed this offense before, but simply not been caught. She therefore declined our request to have the complaint amended.
Greg then made a motion for imposition of judicial diversion, which the judge granted. He ordered her to complete forty hours of community service. That was it. If she completed this community service and returned to court in six months to show proof of having done this, she would be allowed to withdraw her plea and the case would be dismissed. She was happy to avoid a conviction.
For more information about , please click on the following articles:
Contact us.