Torrance, Shoplifting at JCPenney, AB2124 Diversion Granted
No one would have predicted our client would commit a crime of dishonesty. She was the mother of a young girl, a hard-working fifteen year employee at a Fortune 500 company and had no prior criminal history.
Synopsis: Torrance, client shoplifts about $350 in merchandise from JCPenney in Del Amo Mall; Greg Hill files motion for imposition of diversion under AB2124; judge grants motion; case dismissed after one year

However, one afternoon she walked into JCPenney in the Del Amo Mall and walked out minutes later with a bag filled with over $350 in items she did not pay a penny for. Our client did not get to walk too far out of JCPenney before she was stopped by the store's loss prevention officers, who watched our client the entire time while she was in the store.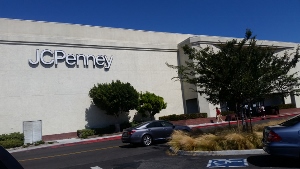 The client was held by loss prevention for four hours, which caused her to miss picking up her young daughter at school. Our client was not allowed a phone call to her husband and was also not allowed to use the restroom. We always find this detention technique undue harassment in the pretext of a shopkeeper's privilege, but loss prevention officers usually take it too far.
The loss prevention officers even forced our client to pay the loss prevention fees of $400, suggesting that if she made the payment immediately she would avoid contact with the police.
The Torrance Police, however, did come and picked up our client, took her to the station, booked her (taking another three hours) and finally released her to her confused husband.
Our client had no prior record at all, so the above experience was shocking and humiliating.
Greg then met with the client and discussed the case facts. He discussed diversion and recommended that she enroll in and complete an online shoplifting prevention course offered by the National Association of Shoplifting Prevention. The client did this immediately.
Greg then appeared in court for the client while the client remained at work. He sent her a copy of the police report and discussed the prosecution's offer, which included a fine of $250, plus penalties and assessments, which would make the total owed approximately $1,140. The offer also included three years of summary probation and a conviction for a crime of dishonesty.
Greg discussed AB 2124 and a motion for imposition of judicial diversion under the statute (Penal Code section 1001.94 to 1001.98) implementing the assembly bill. Greg explained how the new statute provides a judge with the power to order diversion over a prosecutor's objection and how it is a program only available in Los Angeles County. Greg explained that it was intended to apply for first-time offenders, but not limited to first time offenders.
However, the program was limited to folks who had no prior convictions in the last ten years. It was also limited to people with no felony convictions and people who were not registered sex offenders. The program is also not available in DUI cases, cases involving force or violence, cases involving a minor victim, cases involving certain business and professions code violations and not when a defendant has been offered diversion in the past. None of these situations applied to our client.
Greg then filed a motion for imposition of diversion under AB2124, which the Torrance Court judge granted. He imposed judicial diversion for one year for our client, conditioned upon her completing 40 hours of community service, paying court costs of about $150 and staying away from all JCPenneys for a year.
The client gladly accepted the terms of diversion, eager to have her case dismissed in a year after she completed the obligations set forth by the judge. This was especially valuable for her due to her job, which had frequent background checks and a conviction for a crime of dishonesty might jeopardize her career.
For more information about the issues in this case summary, click on the following articles:
AB 2124 – The New Pilot Program for Diversion of First-Time, Low Level Offenders in Los Angeles County Only
To watch a video about theft offenses, click
here
.
Contact us.