Torrance, Second Time DUI, Blood Test, Win at DMV
Our client had gone out to a bar in South Torrance with friends from work. Our client had worked a full day and was quite tired, but she went to the bar to be social. After a few beers, however, she began feeling sleepy and decided to go home. It was about 10:00 p.m.
When our client left the bar, one of her co-workers called her a "party pooper" and teased her about leaving early. The truth was that the bar was about to close, as its custom was to close at 10:00 p.m. anyways, but the co-workers were most likely going to head to another bar nearby to continue the evening.
In a Nutshell: Client's license suspension is set aside when DMV was unable to show that the blood draw was performed within three hours of when our client last drove, making the BAC legally irrelevant under Vehicle Code § 23152(b) for showing the client's BAC was 0.08% or higher by weight.
As our client was driving home to Gardena on a route she had driven hundreds of times, she fell asleep and her car clipped a street sign. This woke up our client and she pulled over to sleep for a while. She was scared about doing this again and having an accident that might hurt someone else or even herself.
She pulled over into a shopping center and put the car in park. She immediately fell asleep.
She slept for over two hours before a police officer awoke her by tapping on her window. Our client woke up and immediately got out of the car in response to the officer's commands.
The officers asked her what time she thought it was and she answered, "about 10:15 p.m." because she had left the bar at about 10:00 p.m. In fact, it was closer to 12:25 a.m.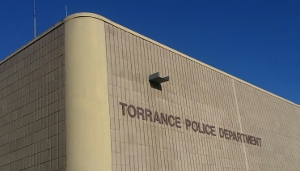 The officers asked her a few more questions and then proceeded to administer the various field sobriety tests that are common in a DUI investigation – the horizontal gaze nystagmus (HGN) test, the walk the line test, the Romberg test – and our client failed them all, at least according to the police. The fact that our client had just woken up from a two hour nap and was deep asleep was not considered by the police, who arrested our client.
The police then asked our client if she wanted to take a breath test at the scene and our client declined the invitation. However, she said she would submit to a blood test.
The police then took our client to Torrance Memorial Hospital, where there was quite a wait before the test was administered. It was nearly 2:00 a.m. in fact.
The client's BAC was measured at 0.32%, which is extremely high for a female (as well as a male, but more common).
The client, upon being released from the Torrance jail, immediately called Greg Hill & Associates. It was her second DUI and she knew she needed legal representation. She called Greg less than twelve hours after being released from the jail.
Greg met with the client, who was badly shaken by the experience and fearful of the consequences. Her prior DUI was just three years before.
Greg listened to the client describe the facts and quickly recognized the three-hour issue. He knew that although the client described one thing, the police report may describe other things, wiping away the defense. Under Vehicle Code § 23152(b), there is a presumption that if a suspect's blood of breath is measured within three hours of last driving, the measurement is presumed to the same when that person last drove.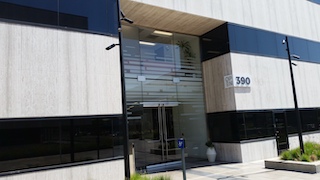 El Segundo DMV
However, for purposes of a DMV hearing (not in court), a BAC measured more than three hours cannot be extrapolated back in time by adding to the measured amount based on an assumed metabolism of the alcohol. For example, in our client's case, if she last drove four hours earlier and a normal person metabolized alcohol at 0.02% per hour, then our client's BAC when she last drove would have been 0.08% higher than measured, so 0.40%.
At the DMV Hearing, which the client attended, Greg pointed out the failure of the police to take our client's blood within three hours of her last driving. The client testified that she left the bar at about 10:00 p.m. and the police report failed to state any time of last driving.
The DMV reluctantly agreed, even terming our client's testimony "self-serving" and "implicitly biased," but noting that no other evidence established the time of her last driving. It therefore set aside the suspension of the client's driving privileges.
This particular client had hired Greg Hill & Associates in her first DUI as well. In that case, Greg Hill & Associates had also won a "set aside" at the DMV for this client. Very lucky indeed.
For more information about DMV Hearings in general, please click on the following articles:
Contact us.