Torrance, B & P Code 25658(a), Alcohol to Minor, Diversion
Our client, age 35 and a chef, stopped at a 7-11 in Gardena to buy some food. As he was trying to enter the store, a seemingly young man approached him. The young man attempted to give our client $10 and asked our client to buy some beer for him.
In a Nutshell: Torrance, client arrested for violating Business & Professions Code § 25658(a)), furnishing alcohol to a minor. client fires public defender, hires Greg Hill and receives diversion.

Our client looked at him and said, "no, sorry." The young man commented, "can't you help a twenty-year old, man?" (the young man's comment about being underage is the decoy's way of clearly letting our client know that he is underage, so to provide him alcohol would be a crime). The young man was persistent, which our client respected, but our client also knew that the drinking age was 21. Our client did not want to break the law.
Our client then went into the 7-11, bought his food – and some beer, and exited the store. As he was leaving the parking lot, he looked over toward the youth and motioned for him to approach the car.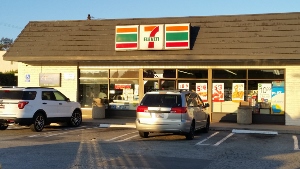 Our client had had a change of heart. The young man approached our client's car and our client then gave the young man a six pack of beer (for free).

As our client later commented to police who stopped him a block away, "aw, I felt sorry for him. I was once twenty. I remember how it was." In other words, our client tried to persuade the officers or impress them that he was just a nice guy and consequently, perhaps a warning to him was all that was needed and our client could be allowed to go on his way.
Despite never accepting the police decoy's money, our client had still indeed furnished alcohol to a minor, a violation of Business & Professions Code § 25658(a). Making matters worse, our client was on DUI probation at the time and had one prior public intoxication conviction (Penal Code § 647(f)) from approximately five years before his DUI. However, our client had hopes of becoming a police officer once his probation for the DUI ended (whether this was possible is another question). In other words, he seemed to recognize the value of having laws enforced and wanted a career of helping do so.
(Coincidentally, our office has represented several clients for this offense and it seems many facing such charges have hopes of becoming police officers in the future).
Our client then went to the arraignment in the Torrance Superior Court and was offered the help of the public defender, who advised our client that the plea bargain offered was a conviction for violating § 25658(a), a year of informal probation and a fine of $250, plus penalties and assessments ($1,130 total). The client thought that the fine was too steep and told the public defender so. The public defender told him to either take the offer that day or the terms would only go up.
The client then contacted Greg Hill & Associates. Greg met with the client and listened to what the client told him about the facts.
Greg then appeared in the Torrance Superior court and relieved the public defender, becoming the client's attorney on the record. Greg then negotiated with the Torrance district attorney a deal wherein our client would perform five days of community service, pay a total fine of just $220, return to the court in two months, and be able to withdraw his "not guilty" plea and have the case dismissed.
The client gladly accepted this deal, as it meant he avoided a violation of his DUI probation and, he believed, kept his hopes alive for becoming a police officer. The client was also happy to avoid a conviction and more probation, as well as over $900 more in court fines. This was the type of deal that the client had suspected was available, but the public defender did not push for it for him.
For more information about the issues in this case summary, click on the following articles:
Contact us.