Surprising Facts About Sex Offenders and Sex Offenses
In the area of sex offenses, there are many counterintuitive facts that must be recognized to accurately understand how likely a sex offender is to reoffend, how to present an expert opinion when defendant denies committing the offense and, in general, understanding the role of a Static 99 report (now replaced by the Static 99R).
The Gist of this Article: Many of the commonly understood stereotypes about sex offenders are false, as the following article explains. This information can be helpful toward understanding how a common sex offense case is resolved in court.

The following myths and the debunking of such myths is based on years of research by Hy Malinkeh, Psy.D., Michael Seto, Ph.D., and R. Karl Hanson, Ph.D., each experts in sexual offenses.
The number one myth that permeates resolving sex offenses is a strong belief that every sex offender will eventually re-offend; it is only a question of when. This is untrue, as extensive studies have documented that the normal rate of recidivism is 12% over five years to a maximum of 20% in twenty years, with re-offending defined as committing another sex offense other than failing to register. It is true, however, that such folks may be prosecuted again for DUI or substance abuse or any other crime.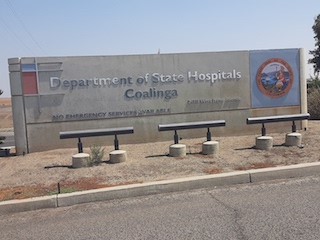 Coalinga State Hospital
The next common belief, but held less widely, is that every sex offender is a pedophile. This generalization overlooks the fact that sex offenses is an umbrella term for a broad spectrum of offenses ranging from indecent exposure to rape to sexual battery to lewd and lascivious acts with a child under 14. A rape, particularly a gang rape, may have a context that is driven by revenge by one gang against another. Other sex crimes such as indecent exposure or sexual battery may be dependent upon the disinhibiting effect of alcohol or another drug and have no basis involving a child.
Pedophilia should be understood to be a chronic, life-long mental disorder similar to sexual orientation. The deviant interest in pre-pubescent children must be present, psychologists say, for more than six months to be a condition rather than an isolated episode. The interest may not be exclusive to children, as a pedophile can also be sexually attracted to adolescents (not pedophilia) and adults.
A third common myth is that possessors of child pornography inevitably "warm up" (a phrase used by Dr. Malinkeh) to a real, live victim. The statistics on this refute this. Studies have shown, mostly by Michael Seto, that less than three percent move on to commit a lewd act with a child or worse. Interestingly, the same studies found that recidivism among "kiddie porn" collectors is less than ten percent and less than four to six percent over five years.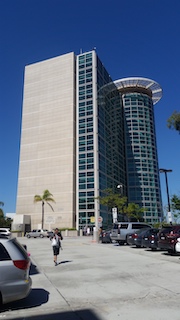 Airport Courthouse
Fourth, there is a myth that treatment does not work with sex offenders. It is a waste of time and money. This is also untrue. Extensive studies conducted over many years at Coalinga State Hospital, where all sexually violent predators (SVP's) are kept, have revealed that certain modalities focusing on thinking and behavior patterns are effective. The "Good Lives" model has proven effective in helping SVP's manage sexual urges and recognizing "offense shame," anger management and empathy for victims through teaching stress management skills. Such programs have reduced recidivism by 40%.
Lastly, it is wise to appreciate that the Static 99 is just a starting point. The individual must be evaluated by a qualified, educated expert in sexual offenses to really understand the potential for a defendant to reoffend. The Static 99 (based on a study of 1,000 sex offenders only in Europe) one should note, was revised in 2009 (based on a study of 8,000 individuals, including Americans) and it is called the Static 99R. Karl Hanson, the founder of the Static 99 and Static 99R, states that the test results are limited in predictive value. In two-thirds of those with a higher score (5 or higher), that person has a higher risk of recidivism than one with a lower score (under 5). It is an actuarial score, based on the individual's history, but does not take into account the person's current health, meaning a sex offender who is bed-ridden due to an illness may have the same score as a younger offender who is able-bodied.
We present this article to our readers in hopes they recognize sex offenses defy many stereotypes and myths. An experienced criminal defense attorney who is familiar with these types of cases is extremely valuable in reaching a case resolution that fits the crime and the individual.
For more information about sex offenses, please click on the following articles:
Defendant's Admission of Committing Sexual Abuse of Stepdaughter, Stated to Psychotherapist, Is Not Protected from Disclosure by Psychotherapist-Patient Privilege
Contact us.