State Court Rules DNA Collection Is Unconstitutional
Citing the Fourth Amendment's right against an unreasonable search and seizure, the First District Court of Appeal in California ruled that collecting DNA samples from someone who is presumed innocent when arrested is unconstitutional.
The Reader's Digest Version: Collecting DNA from someone who is merely arrested is an unconstitutional search and seizure.

This decision, arrived at on August 4, 2011 in a case titled
People v. Buza
(2011 DJDAR 11741), is significant because it reverses a nationwide trend upholding DNA collection laws.
Here in California, Proposition 69 ("The DNA Act"), a 2004 ballot measure that allowed the collection of DNA from those arrested for a felony, was seen as a useful means of expanding the state's DNA database to link suspects with unsolved crimes. However, the law was often criticized for encouraging police to arrest a person just because the police wanted a DNA sample from that person. The police would then eagerly await a comparison of the DNA to existing DNA samples from unsolved crimes in hopes that the crime would be solved and the suspect arrested.
The First District Court of Appeal recognized this problem, commenting that California would then retain the DNA sample of a person later released or exonerated unless that person went through a time consuming process to seal and destroy the information through a petition for factual innocence (Penal Code § 851.8), which a recent reported decision has held includes an obligation to destroy any DNA sample collected.
The justices also made it clear that their decision in Buza does not overturn the DNA Act, but it did reverse Mr. Buza's misdemeanor conviction for refusing to provide a DNA sample when he was arrested by San Francisco police in 2009 for allegedly setting a police car on fire.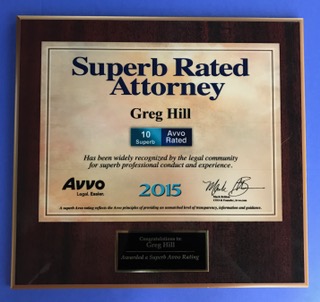 Constitutional rights advocates cheered the ruling, saying that it was only a matter of time before the DNA Act was overturned. Such optimistic advocates noted that the U.S. Supreme Court has never allowed suspicionless searches to find evidence of crime outside the context of the arrest, before probable cause to search was determined.
Supporters of the DNA Act liken the collection of DNA to the collection of fingerprints. They think it is no big deal and that our government can be trusted to safeguard such information from any use unrelated to preventing or solving crime.
However, as this author has experienced in several cases, fingerprint technology is often faulty. For example, this author recently had a client in Los Angeles County whose fingerprints were supposedly a match with a Minnesota man with two DUI convictions. Upon further investigation, it was determined that the Minnesota man had a different name, a different date of birth and a different social security number. Upon this revelation, the California client saw his DUI charges change from a third time DUI, based upon allegedly irrefutable fingerprint matches, to a first time DUI once our office did its due diligence.
Here in Southern California, this ruling is likely to discourage a widespread practice in Los Angeles and Orange County where a person is arrested for even a misdemeanor, only to be offered a release if he or she provides a DNA sample.
For more information about DNA tests, click on the following articles:
Arrested and Released For DUI? Think Again – The Police May Have Your Saliva DNA to Legally Re-Arrest You
For summaries of some of the cases we have handled, click here.

Contact
Greg Hill & Associates