Sexually Violent Predator Reporting to Police Every 90 Days?
California Penal Code § 290.012(b) requires every person who has been adjudicated a sexually violent predator, as defined in Section 6600 of the Welfare and Institutions Code, after he or she is released from custody, to verify his or her address no less than every 90 days and place of employment, including the name of the employer. The person must do so with local law enforcement.
Main Point: Court Upholds Law Requiring Sexually Violent Predator to Report Whereabouts at Local Police Station Every 90 Days.

A mentally disordered sex offender, on the other hand, must do so only every year.
Is this fair? Is such an unequal requirement a violation of a sexually violent predator's equal protection rights? David Litman, Jr., a sexually violent predator (SVP), thought so and therefore brought a civil lawsuit seeking injunctive relief (to stop) under 42 U.S.C. § 1983 as to his obligation to so register.
A few definitions may help the reader understand the issues presented. A sexually violent predator is a "person who has been convicted of a sexually violent offense against one or more victims and who has a diagnosed mental disorder that makes the person a danger to the health and safety of others in that it is likely that he or she will engage in sexually violent criminal behavior." California Welfare and Institutions Code § 6600(a)(1).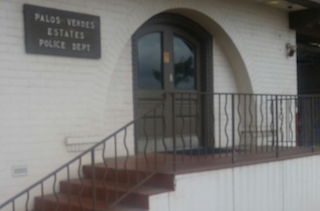 PVE Police Department
The California Department of Justice requires all sex offenders to fill out a form in person. An SVP must fill out the form every 90 days.
A bit of background is also helpful in understanding how the court viewed Litman's civil lawsuit. Litman served two separate prison terms for sex offenses. In the 1970's, he admitted to raping four women. After he was released from prison, he sexually assaulted two underage girls. After his second prison term, he was adjudicated a sexually violent predator and committed to treatment in 2000. He was then released in 2008.
Since 2008, he had been dutifully reporting to his local police station every 90 days. He claimed in his lawsuit that the police would often hold him for six hours before accepting his registration.
The case was filed in the Northern California District Court. The judge hearing the case dismissed it and Litman appealed to the U.S. Courts of Appeals for the Ninth Circuit. He appealed as his own attorney, or pro se.
Unfortunately, Litman's appeal ended in a similar fashion. However, the reasoning that the court used merits discussion (
David Litman, Jr. v. Kamala D. Harris
(2014 DJDAR 13912)).
The Ninth Circuit began its analysis by noting that it viewed "pro se complaints liberally," but noted that "a liberal interpretation of a pro se civil rights complaint may not supply essential elements of the claim that were not initially pled. Vague and conclusory allegations are not sufficient to withstand a motion to dismiss."
Pena v. Gardner
(9th Cir. 1992) 976 F.2d 469, 471.
The Ninth Circuit first looked at whether Litman's substantive due process rights to be free of physical restraint were violated. The court looked to
United States v. Juvenile Male
(9th Cir., 2012), wherein the court held a similar, in-person, 90-day registration requirement for a juvenile did not involve any fundamental rights protected by substantive due process. In a further case in the Ninth Circuit, in Alaska, the court noted that persons who are convicted of various sex offenses do not have a fundamental right to be free of registration requirements.
The court noted that a rational basis scrutiny level was applicable, not strict scrutiny as Litman argued was necessary. The court reached this conclusion because no fundamental right was involved.
The court then noted that the California legislature found that "sex offenders pose a potentially high risk of committing further sex offenses after release from incarceration or commitment." The legislature then found that the monitoring scheme involved in Penal Code § 290.03(a)(1) for "risk assessment, supervision and containment… is necessary to enhance public safety and reduce the risk of recidivism posed by these offenders."
This legislative position, the Ninth Circuit found, was a rational basis for sustaining the statute and denying the equal protection challenge claimed by Mr. Litman.

The citation for the U.S. Ninth Circuit Court of Appeals ruling discussed above is David Litmon, Jr. v. Kamala D. Harris (9th Cir. 2014) 768 F.3d 1237.

For more information about the issues in this case, click on the following articles:
Appellate Court Denies Equal Protection Challenge of Lifetime Sex Offender Registration Requirement for Possession of Child Pornography.
Contact us.