Seventeen Year Old May Be Charged As an Adult with Murder?
Under the Federal Juvenile Delinquency Act, 8 U.S.C. § 5032, a federal district court may transfer a juvenile proceeding for adult prosecution when the juvenile is fifteen years old or older and is alleged to have committed an act, which if committed by an adult, would be in "the interest of justice" to do so.
Without All the Details, What Happened?: Seventeen year old may be charged as an adult with second degree murder based on lay testimony that he had average intelligence and maturity. Proposition 57, however, now mandates that every juvenile case be first filed in juvenile court.
Congress established six factors that a district court must consider to determine if such a transfer is in "the interest of justice." Those factors are;
The age and social background of the juvenile;

The nature of the alleged offense;

The extent and nature of the juvenile's prior delinquency record;

The juvenile's intellectual development and psychological maturity;

The nature of past treatment efforts and the juvenile's response to such efforts; and

The availability of programs to treat the juvenile's behavioral problems.

18 U.S.C. § 5032. The court does not need to specify whether each factor supports transfer. The court also has discretion on how to weigh the factors. United States v. Juvenile Male (9th Cir. 2007) 492 F. 3d 1046, 1048.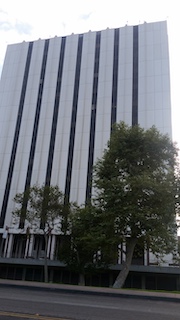 Compton Courthouse

In the case of J.J., a male juvenile, charges were filed accusing him of second degree murder (18 U.S.C. §§ 1111, 1153) and using a firearm during a crime of violence (18 U.S.C. § 924(c)). J.J. was seventeen years old at the time of the offense.
The U.S. Attorney's office filed a motion to transfer under 18 U.S.C. § 5032 to prosecute J.J. as an adult.
At the hearing, the investigating officer testified that when he interviewed the juvenile, J.J. was calm and unemotional. To this officer, J.J. did not appear to suffer from any mental illness issues. An employee of the juvenile detention center also testified that J.J.'s intellectual development and maturity level appeared to him to be normal for his age. The judge granted the motion to transfer.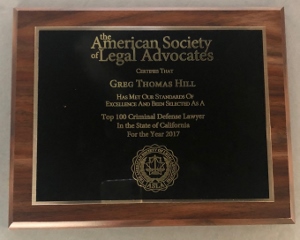 J.J. appealed this ruling. Such a ruling is immediately appealable under the collateral order exception. See
United States v. Gerald N.
(9th Cir; 1990) 900 F. 2d 189, 191. The order is then reviewed for abuse of discretion.
United States v. Brandon
(9th Cir; 2004) 387 F. 3d 969, 976.
A court abuses its discretion when it applies a wrong legal standard or rule or its application of such a rule or standard was illogical, implausible or without factually supported inferences. United States v. Hinkson (9th Cir. 2009 585 F. 3d 1247, 1261).
J.J. contended that the trial court erred in its evaluation of his intellectual development and maturity because it relied on lay witnesses who were not educated sufficiently in such areas to offer such opinions, especially because they only spent limited time with J.J.
In United States v. J.J. (2013 DJDAR 355), the United States Court of Appeal for the Ninth Circuit ruled that the lower court did not abuse its discretion. While noting that all witnesses had admitted they had no mental health training and did not use psychological assessment tools, the court of appeals found the lower court's conclusions were not illogical or implausible. They noted that such witnesses testified that they had direct interaction with J.J. Such testimony was sufficient for the trial court to make findings concerning J.J.'s intellectual development and maturity.
The court of appeal also held that § 5032 does not require a psychological evaluation before the court rules on a transfer motion.
Consequently, the decision to transfer the case for prosecution of J.J. as an adult was affirmed.
The citation for the U.S. Ninth Circuit Court of Appeals is United States v. J.J. (9th Cir.) 704 F.3d 1219.

For more information about serious crimes committed by juveniles, click on the following articles:
Contact
Greg Hill & Associates