Santa Monica, Urinating on Police Station, LAMC 11.16.050
Our client, age 21 and here in the U.S. on a student visa, had been out to a few bars in Santa Monica with friends. He was from England, where the drinking age is sixteen in most areas and was not typical in how he consumed alcohol. He was disciplined in how much he drank, as it was not a novelty to him or something he had been deprived of for years and years.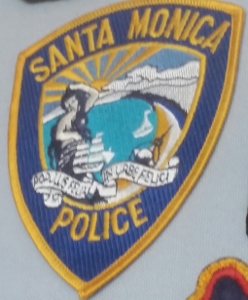 While in England, it was not uncommon for men to urinate in public. It is not a crime. After all, in most areas of England, it rains quite frequently, so the public nuisance issue of a stench of urine is not as much of an issue there as it is here where it rains much less frequently.
In a Nutshell: Client receives a ticket for violation of Santa Monica Municipal Code 11.16.050, misdemeanor public urination, after he pees on the Santa Monica police station wall. The case against him was filed at the Airport Courthouse and dismissed in the interest of justice (Penal Code § 1385) after he did certain things required by the prosecutor.

Our client was attending Cal State Long Beach. Some of his friends invited him to go bar hopping in Santa Monica. The group agreed that they would use Uber to get there and to return so that no one drove drunk.
The group enjoyed two or three bars and then our client decided to return home. As he was waiting for Uber to pick him up, he realized he needed to use the restroom. He was concerned that if he went back into the nearby bar to use the restroom, he would miss his ride. He was equally concerned that if he did not relieve himself, he would never be able to make it to Long Beach without stopping.
So he urinated on a wall nearby and a police officer saw him. Little did our client know, but he had urinated on a wall that was a local station of the Santa Monica Police Department.
The police officer who observed this was not too pleased with this, thinking our client should have been aware of what he was doing. The police office handcuffed our client and took him into the police station to have him booked, which is very unusual in a public urination matter (in this case, it is a violation of Los Angeles Municipal Code (LAMC) § 11.16.050).
Three hours later, our confused client emerged from the police station and immediately called his father to describe what had happened. The client had been assigned a court date in about two months and was scared about facing six months in jail, as the police had told him was what he faced.
His father then called Greg Hill & Associates and discussed the facts of the case. Greg explained that the client was eligible for judicial diversion under AB2124, but that his plea to the complaint, regardless of whether the judgment was entered, was going to be an issue with renewing his student visa.
Greg therefore discussed having the case dismissed, but told the client's father that this is unlikely because most cities are highly interested in the cleanliness of their streets and sidewalks for tourism. Nonetheless, Greg would suggest this to the prosecutor if the client attended ten Alcoholics Anonymous (AA) meetings prior to the arraignment (and gave Greg proof of this) and wrote a letter of apology to "whom it may concern," explaining what he learned from the incident.
Greg further described to the father of the client how he would negotiate for a reduction of the charge to an infraction level offense such as for trespassing or disturbing the peace.
Before the arraignment, the client did attend ten AA meetings and wrote a lengthy letter of apology, giving both to Greg to take to the arraignment.
Greg spoke to the prosecutor briefly, showing her the AA attendance documentation and the letter of apology. The prosecutor asked how Greg wished to resolve the case and Greg explained that he hoped that his client could earn a dismissal without first entering a plea. Surprisingly, the prosecutor, agreed, provided our client write a letter of apology to the Santa Monica Police Department.
The arraignment was continued for about two months to give our client time to write this letter, which he wrote.
The prosecutor was then good to her promise and asked the judge to dismiss the case under Penal Code § 1385, in the interest of justice.
The client was extremely happy to have navigated around the immigration consequences, as well as simply avoiding a conviction.
For more information about issues, please click on the following articles:
AB 2124 – The New Pilot Program for Diversion of First-Time, Low Level Offenders in Los Angeles County Only
Contact us.