Redondo Beach, Necessity Defense, DMV Suspension Set Aside
Our client, age 49, lived in an apartment complex which was quiet on the weekdays, but erupted with all kinds of noise on the weekends. Part of this was because some single parents living at the apartments had custody of their children on the weekends. Another reason for the increased noise was that people were simply not working on weekends as much and liked to stay at home, watch television and have parties.
On Saturday evening, at about 7:30 p.m., the children of our client's neighbor were making a lot of noise. They were standing outside our client's apartment, throwing a hard baseball at his front door, over and over.
In 55 Words or Less: Our client won a set aside of his suspension at the DMV, arguing his driving was necessary, that his blood results were legally irrelevant because more than three hours passed from this driving to the time of the blood draw and because he was on blood thinners, making analysis of his BAC irrelevant.
The client, who is Caucasian, complained to the apartment manager, causing an African American male to knock angrily on his door and threaten to kill him. The African American male flexed his muscles like Hulk Hogan to intimidate the client and then said, "don't mess with my kids. Let them do what they want. Understand?"
In response, the client showed his muscular visitor his handgun and the visitor called the Redondo Beach Police.
The client was unaware that the man who just threatened him had called the police, but he knew the children would be encouraged to keep throwing the baseball against his front door. The client also was scared that the muscular man would come back with his own weapon or more friends to show our client who was to be respected.
Out of fear for his own safety, our client decided to leave the apartment complex for a few hours. As he was driving out of the underground parking garage, police stopped him. Our client had not even reached the street.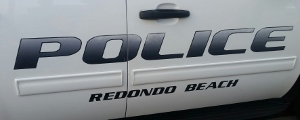 Police then secured a warrant and entered his apartment, finding the gun, which was loaded. The gun was purchased in Florida and registered there, but not in California.
The police then turned their attention towards our client apparently being drunk. The client opted for a blood draw and was taken to Torrance Memorial. The draw took place at 11:05 p.m., more than three hours after the client last drove. Moreover, the client was diabetic and on heart medication, which he advised the hospital staff of when they asked him.
At the DMV hearing, there were numerous defenses. The first defense was necessity: our client only drove to escape danger from physical harm from his angry neighbor. This defense is recognized under California jury instructions (CACI 3403), as well as under California case law. See People v. Condley (1977) 69 Cal.App.3d 999, 1009-1013 [138 Cal.Rptr. 515]; People v. Heath (1989) 207 Cal.App.3d 892, 901 [255 Cal.Rptr. 120] (Necessity does not negate any element of the crime, but rather represents a public policy decision not to punish a defendant despite proof of the crime.).
Second, there was the issue of the blood sample not being taken until more than three hours had passed since our client last drove. This meant that the three hour presumption window under Vehicle Code § 23152(b) did not apply, meaning the state would have to reverse extrapolate his blood alcohol level, which almost all DUI experts refuse to do.
Third, the client was diabetic and on blood thinners for his heart condition, which meant he should never have given a blood test at all because such results are not reliable.
The DMV, surprisingly, agreed with the arguments made by Greg Hill & Associates on our client's behalf and set aside the stay on the license suspension and reinstated our client's driving privileges in full.
For more information about DMV hearings and the problems with a blood test, please click on the following articles:
Contact us.