Pomona, Over a Pound of Pot, Meth, Ecstasy, Probation
Our client was charged with three felonies arising out of the Los Angeles Sheriff's Department conducting a raid on his house for his brother, who earlier that day had been arrested in a sting operation for methamphetamine sales.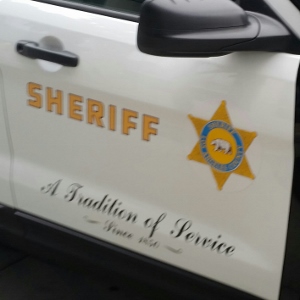 Our client had no prior record except one for disturbing the peace (Penal Code § 415). He was twenty-three years old and a high school graduate. He worked full-time for his family's restaurant, that was a mainstay of the community and had been operating in the same location for decades.
While searching the house, which our client allegedly consented to, officers found over a pound of marijuana, about ten Ecstasy tablets, pay-owe sheets, a digital scale and empty baggies commonly used for sales. When officers found the items, they assured our client that nothing would happen, as they were there for his brother and not him, although they seized all of the above items. Five months passed and nothing happened. Our client was amazed that the officers actually appeared to have told the truth and had been good for their word.
In the sixth month, however, our client was advised that a complaint warrant had been issued for his arrest, as a complaint had been filed alleging three felonies. There was one count for possession of marijuana for sales (Health and Safety Code Section 11359), one count for possession of methamphetamine for sales (Health and Safety Code Section 11378) and one count for possession of methamphetamine (Health and Safety Code Section 11378). The case was filed in Pomona Superior Court. As it turned out, the officers were not good for their word.
Without All the Details, What Happened? Pomona, possession of over a pound of marijuana, methamphetamine, ecstasy, digital scale, pay-owe sheets, negotiated to no jail, but probation, fine of $2,350 and 30 days of Cal-Trans.

The prosecution's case was problematic because the layout of the house was such that police arguably had no reason to search more than our client's brother's room, let alone seek consent to search the entire house, regardless of whether our client consented to such a search (which he did not). In other words, once the police had taken care of serving the search warrant on the client's brother, they were done. They had no reason to continue searching for anything else, but they gratuitously did so.
Moreover, our client had several witnesses at the house during the arrest who disputed the consent to search. The client then provided pictures of the home's interior and a floor-plan layout with distances measured throughout to show how far away his room was from his brother's room. Our client's room was so far away officers could not have mistaken it for his brother's, but this is what they claimed even when the warrant demonstrated that they knew exactly which room to search (and it was not our client's).
Greg Hill of Greg Hill & Associates pointed out to the DA that the police report was clearly wrong, in that our client did not consent to the search and that we had witnesses to testify to back this up. However, our client did admit to the police to ownership of the pound of marijuana and the Ecstasy, which was certainly a problem.
The District Attorney recognized the problem with his case and, after much negotiating, agreed to offer our client a plea bargain wherein the prosecution would dismiss all charges except the first count, possession of marijuana for sales, in exchange for payment of a $2,350 fine and service of 30 days of Cal-TRANS or Tree Farm.
The client was relieved in that he resolved the case with no jail time although he potentially faced nine years of prison for the three charges in the complaint. These nine years of exposure was true at the time, but after passage of Prop 64 in 2016, legalizing adult use of marijuana, our client's exposure would have been only six years.
For more information about the issues involved in this case, click on the following articles:
Watch our Video about Drug Offenses by clicking
here
.
Contact us.