Palos Verdes Estates DUI Arrest, Suspension Set Aside at DMV
Our client, age 57, had been at Tony's on the Pier at the Redondo Beach Pier with friends. She had drank two glasses of wine when she decided to call it a night and head home.
She had no prior criminal history and worked in the health-care industry. She had three sons, each of whom were college graduates and one of which was in medical school.
Summary: When a police officer fails to sign the DS-367, the DMV can set aside a suspension of one's driving privileges. Hiring an experienced DUI attorney to note this error to the DMV can result in a win at the DMV, as the following case describes.
She lived in Rancho Palos Verdes over near the Trump Golf Course, so to get home, she went through Malaga Cove, intending to continue south along Palos Verdes Drive West until it turned into Palos Verdes Drive South at Golden Cove. She would not get that far this evening.
As she passed through Malaga Cove Plaza and the stop sign there, a Palos Verdes Estates Police officer decided to follow her. It was 1:25 a.m. and early Saturday morning.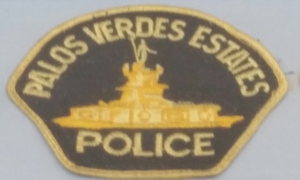 As our client made her way along Palos Verdes Drive West, the officer claimed to see our client cross over the double yellow center line once and into the parking lane to her right several times, narrowly missing a parked car in one instance. After about a minute of watching this, the officer flipped on his overhead blue and red lights to pull over our client.
Our client was wearing one and half-inch heels, so she asked the officer if she would be allowed to take off her shoes in performing the field sobriety tests. The officer said no. Instead, she was asked to do the tests on a sloped surface of Via Montemar (the client turned left onto Via Montemar after being asked to pull over). She was crying, but the report noted otherwise followed directions and showed no mental impairment.
The lack of mental impairment is highly significant, we later argued at the DMV hearing on this case. When one is under the influence of alcohol, there is always mental impairment, even if the individual is a frequent drinker. Physical impairment can be masked and decreases with frequency of use of alcohol, but mental impairment does not diminish.
The police officer further noted that our client's eyes were not bloodshot, her gait was steady, she was calm and her speech was clear. When asked if she would submit to a preliminary alcohol screening (PAS) test, our client said no, which is her right, and she was immediately arrested.
Once she arrived at the police station, she submitted to a breath test. Her breath alcohol content (BAC) was noted to be 0.17%.
After a few hours of "drying out," the client was released to her son. This was quite embarrassing for our client, as she had no prior criminal history.
She called Greg Hill & Associates and discussed the case facts with Greg Hill. Greg listened and explained what our office would do to defend her. The client admitted that she was crying so much throughout the arrest that she was unclear about many things.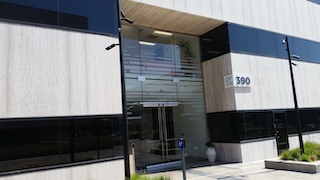 El Segundo DMV
Greg Hill & Associates then reserved a DMV hearing and requested the police report, as well as all other documentation, i.e. the dash-cam if it existed (PVE police generally do not have this), any body-cam recording and the dispatch log.
When the documents arrived from the DMV our office was pleasantly surprised to see that the arresting officer did not sign the DS-367, which is required.
While this has happened several times in our experience, it does not always result in a set aside of the suspension of the driver's license.
There were some other minor errors in the police report, but nothing as significant as the lack of mental impairment and the officer not signing the DS-367.
On the afternoon of the DMV hearing, our client and Greg appeared at the DMV. The hearing officer began the hearing and started going through the documents that the Department intended to rely upon in the case in chief. When the hearing officer noticed that the DS-367 (also called the Age-21 and Older Officer's Statement), she noted that it was not signed. Greg suggested this mandates a set aside and the hearing officer agreed.
The client was so nervous prior to the hearing that the abrupt stop to the hearing was confusing. She was ready for a long, difficult hearing. This was a pleasant surprise, knowing her license would be reinstated. This was much appreciated due to the nature of her job requiring massive amounts of driving each day.
For more information about DMV issues, please click on the following articles:
Contact us.