Los Angeles, Sealing & Destroying Lengthy Criminal Record
Sealing a juvenile record is usually a very easy thing to do. Most people do not need to hire an attorney to do so.
In 50 Words or Less, What Happened?: Client, age 40, with very common Hispanic name seals Hispanic name, seals his juvenile record after Greg Hill & Associates eliminates almost 30 convictions attributable to other people with same name.

Imagine, however, if you had a name shared by perhaps one thousand other people in California alone. Out of such a large pool, several have the same birth date or very close. Imagine further that several of such same-named individuals have convictions for murder, assault with a deadly weapon and are serving long prison sentences. It is not inconceivable that such criminal histories could be mistakenly attributed to you.
Our client had two juvenile adjudications (convictions are termed "adjudications" in juvenile court) from 24 years ago that were insignificant. However, when he applied to become a licensed real estate agent, he was told that he was not eligible because he had multiple serious felonies.
Shocked, angry and realizing he would forever be attributed heinous felonies he did not commit, he called Greg Hill & Associates and asked what he could do. Greg discussed the situation and the two agreed that the client could never stop others with the same name from violating the law, often in felonious ways. What the client needed was a judicial order that his juvenile adjudications be sealed.
The reason was because to qualify for such an order, one must be found qualified. To be qualified, one cannot have any convictions for the serious felonies that were attributed to his name. Therefore, his denied order to seal necessarily operated as a judicial finding that he had committed other offenses a background search would lump under his name.
Our office had to untangle this mess and have the judge grant the petition to seal to show that the other offenses were not attributable to our client.
It was easier said than done. The probation department found 29 convictions allegedly committed by our client. The probation report was so sloppy that it included convictions by people with the same name as our client, but with different dates of birth and different middle names. These were easily distinguished and distanced from our client in a methodical, one by one analysis in chart form for the judge.
It was also easy to separate our client from numerous Vehicle Code violation by presenting our client's DMV history, which showed none of the convictions attributed to our client.
However, for the convictions attributed to our client based on a matching date of birth and perfectly matching name, a little more work was required. One of these was for an attempted murder and assault with a deadly weapon. Greg pulled the minute order and it showed "our client" was in state prison for a thirteen year sentence, which certainly was impossible given our client having a steady job in Los Angeles and an active social life with his wife and children.
There were several other serious felonies attributed to our client but upon pulling the minute orders for such cases, Greg discovered that the individual described had a "Jr." added to his name. Our client was not a junior and produced his birth certificate to prove this.
On another serious felony attributed to our client, it showed that "our client" was sentenced to prison for four years while our real client was attending Cal State Northridge and he had the diploma and college transcript to prove his location at the school and not in prison.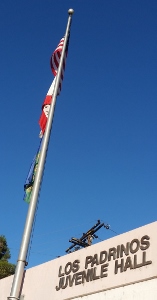 At the hearing on the amended petition to seal, the probation department believed our client had orchestrated an elaborate story to cover over his true identity. It trusted its documents and was unwilling to admit they simply got it wrong. Very wrong.
It took a patient judge willing to slowly examine each document and a reluctant probation officer (even her supervisor had to be involved) to spend over three hours going through our client's brief, comparing dates and documents in detail. Greg narrated the documents for the judge, explaining each in detail.
In the end, the judge agreed that our client deserved the order to seal his juvenile adjudications, which more importantly acted as a judicial determination that the other convictions attributed to our client were done so in error.
Our client was very pleased, even hugging the surprised probation officer in hallway of the court following the hearing.
For more information about the issues in this case summary, click on the following articles:
Fingerprint Records Must Be Destroyed If the Court Grants a Petition for Factual Innocence (Penal Code § 851.8)
Contact us.