Kern County Police Departments
Kern County spans the southern end of the Central Valley, covering approximately 8,161 square miles. Bakersfield is the largest metropolitan city located in Kern County. The northernmost city is Delano and the southern point is to the grapevine. The County is heavily agriculture and petroleum extraction. There is also a large aviation, space and military presence in the County with Edwards Air Force Base, China Lake Naval Air Weapons Station and the Mojave Air & Space Port. Kern County is one of the fastest growing areas in the United States.
The County of Kern is named after the Kern River that runs through it and Edward Kern. The main interstate is I-5 going north and south. The population of Kern County is close to 839,631 residents.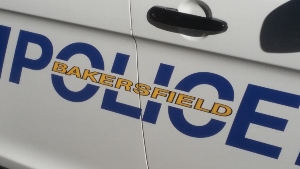 The law enforcement for Kern County consists of CHP (California Highway Patrol), Sheriff's Departments and Municipal Police Departments. There are 9 police departments. Two of the nine are contracted with the Sheriff's Department to provide law enforcement services (Wasco & Maricopa).
The nine police departments found within Kern County are listed below.
Click on the department or city name for contact information and Google Map.
Kern County Police Departments