Judge Makes Mistake in Denying Motion to Withdraw Plea
Jorge Armando Juarez Perez was charged with possessing methamphetamine and marijuana for sale. These are alleged violations of Health and Safety Code §§ 11378 and 11359, respectively. He was also charged with possessing a firearm within 1,000 feet of a school. He later entered a plea of guilty to the sale of methamphetamine and firearm charges, both felonies.
The Gist of this Article: In seeking to withdraw a plea due to faulty immigration advice, a violation of the Sixth Amendment guarantee of effective assistance of counsel, once should file the motion under Penal Code § 1473.7, which was passed after this article and the case summarized below were decided.

Mr. Perez was born in Mexico and came to the United States when he was one year old. He never became a U.S. citizen. He was a permanent resident, but due to the plea to the sale of methamphetamine, he would be deported under 8 U.S.C. § 1227 (alien convicted of an aggravated felony shall be removed from country); see also
United States v. Valdavinos-Torres
(9th Cir. 2012) 704 F.3d 679, 687 (possession of amphetamine for sale qualifies as an aggravated felony).
Before entering his plea, Perez discussed his immigration concerns with his attorney, who assured him that he had a "good opportunity" that he would not be deported because his plea bargain involved less than a year of jail time. This advice was clearly wrong as a matter of law.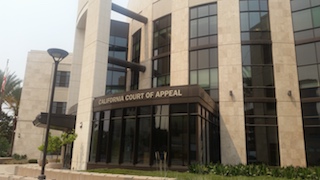 CA 4th Appellate District Division 3 Orange County
Mr. Perez then bought a motion to withdraw his plea once he discovered the clearly wrong legal advice. The motion was brought under Penal Code § 1018. The motion explained the erroneous advice of counsel.
Retired Judge Daniel J. Didier, sitting by assignment, denied the motion without stating any reason. This was in Orange County Superior Court.
Mr. Perez then appealed the ruling to the Fourth Appellate District, arguing that Judge Didier abused his discretion.
The Fourth Appellate District granted Perez's appeal, commenting that Judge Didier's failure to explain his decision was critical. Had Didier explained that he denied the motion because he found declarant's credibility lacking, this would have sufficed.
People v. Hamlin
(2009) 170 Cal. App. 4th 1412, 1465 (appellate court must defer to trial court on issues of credibility);
Whitlock v.
Foster Wheeler, LLC
(2008) 160 Cal. App. 4th 149, 160 (trial court is entitled to believe one declarant and not another). A denial without any statement of reason, however, provides no reasonable basis for the denial.
Moran v. Oso Valley Greenbelt Ass'n.
(2001) 92 Cal. App. 4th 156, 160.
The Fourth Appellate District thus remanded the case to the trial court for further proceedings. In explaining this, it gave clues as to how it thought the trial court should rule.
The appellate court began by noting that the Orange County District Attorney did not file any opposition to Perez's motion. To the appellate court, this suggested that the prosecutor agreed defendant received ineffective assistance of counsel, as Perez argued. The court cited to
In re Resendiz
(2001) 25 Cal. 4th 230, 239, which held "it is well settled that where ineffective assistance of counsel results in the defendant's decision to plead guilty, the defendant has suffered a constitutional violation giving rise to relief from the guilty plea."
The court further noted that Penal Code section 1018, addressing a court's evaluation of a motion to withdraw a plea, "shall be liberally construed to effect these objects and to promote justice."
To prevail on a motion to withdraw a guilty plea, defendant must establish good cause by clear and convincing evidence.
People v. Wharton
(1991) 53 Cal. 3d 522, 585. "Mistake, ignorance or any other factor which overcomes the exercise of free judgment is good for withdrawal of a guilty plea."
People v. Cruz
(1974) 12 Cal. 3d 562, 566.
Here, prior counsel affirmatively misinformed Perez that deportation was not automatic, when it really was.
Turning to the trial court's abuse of discretion, the appellate court noted that a court's discretion, "is not a capricious or arbitrary decision, but an impartial discretion, guided and controlled in it, exercised by fixed legal principles. It is not a mental discretion, to be exercised ex gratia, but a legal discretion, to be exercised with the spirit of the law and in a manner to sub serve and not to impede or defeat the ends of substantial justice."
Bailey v. Taafe
(1866) 29 Cal. 422, 424.
Here, the appellate court made it clear that it was not requiring a court to always explain its rulings. Here, however, it noted that the evidence was one-sided in favor of withdrawal, but the ruling was contrary to the evidence. To the appellate court, the trial court should have explained this unexpected ruling.
Lastly, the appellate court noted that constitutionally competent counsel would have advised Mr. Perez that his drug distribution conviction would make him subject to automatic deportation.
Padilla v. Kentucky
(2010) 559 U.S. 356, 359-360. This conviction also made him ineligible for readmission to the United States and ineligible to become a permanent resident.
Thus, the order denying Perez's motion to withdraw was reversed and remanded for further proceedings.

The citation for the Fourth Appellate District Court ruling discussed above is People v. Jorge Armando Juarez Perez (4th App. Dist., 2015) 233 Cal.App.4th 736.

For more information about the issues in this case, click on the following articles:
Plea Withdrawn and Judgment Vacated When Mexican Citizen Not Advised of Adverse Immigration Consequences of His Plea.
Contact us.