Hermosa Beach, Drunk Client Fights Bouncers, $200 Fine
The Hermosa Beach Police arrested our client after bouncers at a well-known, popular bar downtown reported he punched bouncers. The bouncers immediately responded with far more force, breaking our client's fingers and piling on top of him, kicking him repeatedly in the ribs and legs.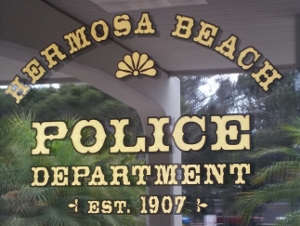 Our client, age 42, was released from the police station with severe pain in his hand and blood caked in his hair, as well as scrapes to his elbows, shoulders and face.
The client was on probation for a second-time DUI, so this brush with the law marked his third-alcohol related criminal case in about five years. In his second DUI two years earlier, he had allegedly tried to escape police by evading arrest and then argued with police while being arrested. The second DUI was with the Hermosa Beach Police Department, too.
All was not gloom and doom, however, when the client came again to Greg Hill & Associates for his defense (we represented him on his second DUI). He reported that the police only cited him for violating Penal Code § 647(f), public intoxication, and not fighting in public (Penal Code § 415(1)) as we expected, as well as battery (Penal Code § 242). In other words, it appeared that police recognized either a self-defense issue or had trouble believing what the over eager and overly aggressive bouncers claimed (one of whom was an off-duty cop from another local city).
Our client also had two witnesses who Greg Hill contacted by telephone. Each witness reported in writing that the bouncers were extremely aggressive and our client was attacked after telling the bouncers to please just let him leave the bar.
Without All the Details, What Happened: Hermosa Beach, drunk client allegedly fights bouncers, case resolved for misdemeanor disturbing the peace with only a $200 fine and payment of booking fee.

The Hermosa Beach City Prosecutor did charge our client with only a violation of Penal Code § 647(f), much to our relief. The alcohol issue was a big factor in the case and the prosecutor initially sought 104 AA meetings by our client, as well as 20 anger management classes, a $500 fine plus penalties and assessments, 20 days of Cal-Trans, the $340 Hermosa Beach booking fee, a stay away order from the Pier Plaza area for three years and 36 months of summary probation. Alternatively, our client could serve 120 days in county jail.
Our client was shocked by the severity of the first offer. Over the next eight months, Greg Hill gradually negotiated a better and better offer, first bringing in witness statements of the two witnesses.
He then submitted a Defense Position Letter outlining the self-defense issues and explaining that alcohol really had nothing to do with the incident, although it would seem like a convenient reason to use to explain what happened.
Eventually, after eight court appearances, the case was resolved for thirty-six months of summary probation, a $200 fine (no penalties or assessments added), payment of the booking fee and a stay away order from Pier Plaza.
The client was happy with the final terms of the plea bargain, as his work made doing 104 AA meetings impossible, let alone 20 anger management classes and 20 days of Cal-Trans. He was also appreciative that the financial outlay had been reduced from $500 plus penalties and assessments (approximately $2,500) to just $200 with no penalties and assessments.
For more information about the issues in this case summary, click on the following articles:
Contact us.