Gardena, Marijuana Sales, 45 Days of Cal-Trans, Dismissal
Our client, age 25, was noticed by Gardena police officers as he sat in his car outside a house. Police watched as our client pulled up and parked. A person then walked out of the house and stepped into the car, sat in the front right passenger seat, closed the door and spent about a minute inside the car with our client. The person then left the car holding something. It appeared to the officer to be a drug deal.
Without All the Details, What Happened?: Client arrested in Gardena for sales of a controlled substance. Case filed in Torrance Superior Court. Case resolved for 45 days of Cal-Trans in diversion deal, so case would be dismissed if client performs his Cal-Trans obligation.

Police then pulled up to our client's car, still parked and asked our client to step out. Our client was on probation from a DUI conviction about a year earlier, so when asked if he was on probation, he stated he indeed was on probation.
As he stepped out of the car, he was literally holding a digital scale in his hand. Police then searched the car and found eight identical baggies with equal weights of marijuana inside. Police also found $700 in twenty-dollar bills and a sheet of paper with names and dollar amounts listed (a "pay-owe" sheet). This was obviously not good, especially because our client was not a U.S. citizen.
Police asked our client to explain what they found, hoping for an admission of sorts. Our client quickly admitted to having the items for selling marijuana. He was then arrested for violating Health and Safety Code § 11359(a), transportation of marijuana for sales, as the items were found in his car and officers observed what they believed was a sale of marijuana. Our client had a prior conviction for possession of marijuana from years earlier (which now would be vacated under Proposition 64, the Adult Use of Marijuana Act). Our client was then taken to the Gardena Police station, booked and released on his own recognizance after signing a promise to appear in the Torrance Courthouse in about six weeks.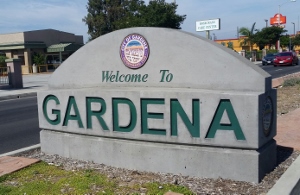 Upon being released from the Gardena Police, he immediately called Greg Hill & Associates, knowing that a minimum two year state prison term hung over his head, as well as a four year maximum term, not to mention the probation violation as well. He was tremendously worried about this because he supported his parents, who were in poor health. He also knew that being on probation and committing a new crime could cause him to be found in violation of probation and perhaps lead to deportation proceedings.
Indeed, a conviction for sales of a controlled substance was certainly a crime of moral turpitude.
Greg Hill met with the client on a Sunday afternoon and listened to the client's story about his case. Greg Hill then appeared with the client in the Torrance Superior Court and discussed the case at length with the calendar district attorney assigned to the case up to, but not including the preliminary hearing.
The district attorney seemed sympathetic to the client and appreciated our client's candor during the arrest. Because the case involved sales, our client was ineligible for a diversion program such as Proposition 36 or PC1000.
The district attorney realized that this was a small case of sales and seemed to appreciate our client's financial obligations to his parents. Therefore, she agreed to formal diversion for our client, wherein if he stayed out of trouble for two years and performed 45 days of Cal-Trans, she would dismiss the case.
The big thing for our client was that he was able to avoid any jail time, which could have triggered an immigration hold and then deportation proceedings.
Our client was extremely happy with the case, not just to avoid prison and the consequences this would have on himself and his family, but that he would be able to "earn a dismissal" (which he did later).
For more information about the issues in this case summary, click on the following articles:
Watch our video about Drug Offenses by clicking
here
.
Contact us.