Gardena, Client Allegedly Chokes Wife, Arrested, No File
Summary in 50 Words or Less: Our client's wife, after being discovered cheating on her husband and urinating in his shampoo bottle, calls the Gardena police and lies that her husband strangled and kicked her. Police then arrest her husband, but no case filed because wife had no visible injuries to corroborate her claims.

Our client, age 34, and his wife were having a tough time. Our client made money, but it was just not enough for his stay-at-home wife, who refused to work. The couple had one child, who was disabled and three and a half years old. She went to a program for disabled youth during the day.
When the husband tried to make more money, he had to work longer hours and this often made him tired and resentful that the wife would not try to even find any work to help pay the bills.
Eventually, his resentment of her and her boredom led his young wife to an extramarital affair. Our client discovered this when he looked at her cell phone one day and found photographs that his wife had sent of herself nude to another man. He confronted her about this infidelity and she responded by saying, "you don't own me. I am free! I can do whatever I want with anyone!"
She then began urinating into his shampoo bottles, which our client quickly discovered and also confronted her about, but she denied it at first. He knew she was doing so because he caught her doing so.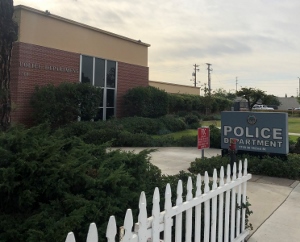 Gardena Police Station
Finally, our client decided that the marriage was just not going to work out because she was too immature.

However, before he could file for divorce, she called the Gardena Police Department out of the blue and told the police that he had strangled her and kicked her.
The police showed up at the house and our client, very surprised, told the police that this had not taken place at all. In fact, he had just gotten home from work and was about to fix himself some dinner. He had not even argued with his wife that day, so it was an odd thing.
Nonetheless, the police arrested our baffled client for felony domestic violence and took him to the Gardena Police Station in handcuffs. During his time in the police station, the police seemed to appreciate his confusion and told him that there were no marks on his wife's neck and no bruises from his kicking. Our client responded, "well, that is because I never touched her. Never touched her. This is all made up by her to help her get sole custody of our disabled child."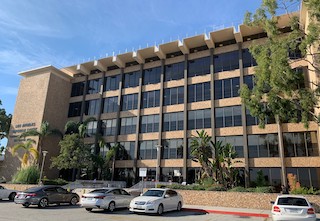 Torrance Courthouse
Our client was then released after his parents posted the $50,000 bond for felony domestic violence and our client signed a promise to appear in the Torrance courthouse about eight weeks later.
In the meantime, Child Protective Services (CPS) showed up and removed the couple's child from the home, which the wife did not expect and suddenly, her plans of getting sole custody of the child and lots of child support payments seemed to be unraveling.
The client then contacted our office the next day, a Saturday. At the time the call came in, Greg was shopping for his family's weekly groceries at Costco. However, Greg took the call and spoke with the client for about an hour. The client had called two other attorneys earlier, but neither seemed to care, he told Greg.
Greg explained that it may be possible to direct the case away from the courthouse and instead to an office hearing, as it appeared the wife made a false police report and this would come out in the course of the domestic violence case, which seemed destined for trial as the only way to ultimately resolve it.

The client retained Greg Hill & Associates. Greg suggested that the client deal with the family law court first and tell Greg what he agrees to there before Greg approaches the prosecutor. Indeed, the family court proceeding resulted in our client agreeing to attend 52 batterers classes, 52 (more) parenting classes and 52 weekly sessions with a family counselor.
Greg then wrote the prosecuting agency about the case, suggesting an office hearing and describing why the facts of the case seemed to support this. Moreover, Greg explained that the client was already obligated to attend 52 batterers classes and 52 parenting classes through dependency court, so prosecution would be unnecessarily redundant and only further scarring for an event that actually never took place.
The prosecutor may have been skeptical of our claim that the incident never took place, but he agreed to not to file any criminal case against our client. The client was happy that he had contacted Greg to suggest the prosecutor not prosecute our client.

Contact us.