Fullerton, Shoplifting from Costco, Client Age 59, Diversion
Our client wanted to give his son a birthday present of a speaker for his I-pad. However, our client, age 59, did not have the $39 that Costco charged for the speaker. So he decided to put the speaker in his jacket pocket and walk out without paying for it.
Loss prevention officers at the Fullerton Costco immediately spotted him doing this and stopped him.
The Reader's Digest Version: Client, age 59, stopped for shoplifting a $39 I-pad speaker at Costco. Client facing a divorce and a civil fraud case, so avoiding a conviction for a crime of dishonesty was keenly needed. The case in the Fullerton Superior Court was indeed resolved for diversion and no conviction, much to the client's relief.
It was not our client's first brush with the law, which would not be unexpected given his age. He had prior convictions for misdemeanor DUI and a misdemeanor criminal threats (Penal Code § 422). The prior convictions were both more than twenty years old. For the past twenty years, he had lived an honest and upright life, working continuously and marrying.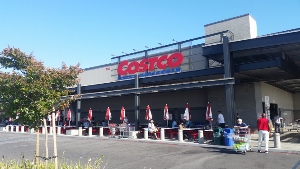 When the client was taken to the loss prevention office within Costco, he was tremendously embarrassed. He was going through a brutal divorce and facing a civil lawsuit for fraud and breach of contract over a business problem. Consequently, being prosecuted for shoplifting was another problem to handle and possibly impeachment of him in the civil lawsuit, as shoplifting is certainly a crime of dishonesty.
Loss prevention called the Fullerton Police Department, which took our client to the Fullerton Police Station and booked him. Our client then signed a promise to appear in the Fullerton Superior Court at a later date on a charge of violating Penal Code §§ 484(a)-488 ("Petty Theft").
The client then called Greg Hill & Associates. Greg Hill explained that a misdemeanor conviction for shoplifting could adversely affect his divorce and could be brought up in the divorce matter and in civil case as evidence of his honesty. Therefore, Greg told the client that the top priority in his case ought to be to resolve the case through a diversion, either as a delayed entry of plea or delayed entry of judgment. The goal was to prevent or avoid a conviction.
Greg said a smart thing for the client to do would be the online National Association of Shoplifting Prevention shoplifting course, if nothing more than to have the prosecutor consider diversion for our client. After all, in Orange County, the prosecutors can be quite strict and sarcastic, especially some of the younger ones who have yet to go to jury trial and lose, therein learning that an arrogant attitude is unwise in plea bargaining.
The client then did the online class and Greg took the proof of completion of the course to court. Luckily, the prosecutor assigned to the case was older and more professional. He respectfully looked over the proof of completion of the course and offered our client a delayed entry of plea option, which the prosecutor said he would not normally do due to the client's prior history, but in light of the online program completion, he extended the offer.

This offer included a requirement that our client enroll in and take yet another theft prevention class, however, this one was in an actual class room at Santa Ana City College. It was a six hour class that cost our client $275. Our client would also be required to provide a DNA sample at the Fullerton Courthouse.
The client was overjoyed at the offer because he knew if his ex-wife became aware that he was convicted of a crime of dishonesty (even if the conduct was to provide their child a present), the divorce proceeding could take it into account in resolving the case, presumably on terms more favorable to her.

Likewise, the judge and jury in the client's pending civil case could not consider the misdemeanor criminal conviction as an admission of fault when there is a "no contest" plea. This is provided for at Penal Code § 1016.

This resolution was exactly what the client had hoped for and did receive.
For more information about the issues in this shoplifting case, please click on the following articles:
Contact us.