Downey, Shoplifting at JCPenney, DA Diversion, Dismissal
Our client, age 25, went into the JCPenney in Huntington Park to get some clothes for himself. He had no money, although he did have a full time job as an electrician. Work, however, was slow and he was not paid enough for his expenses.
He decided to select a few items and go the dressing room, where he then put all the clothes on under his clothes that he was otherwise wearing. He put on a Led Zeppelin t-shirt ($24), a pair of Nike shorts ($32), a pair of socks ($22), a Batman shirt ($24) and six pairs of boxers ($30). Little did he know, but by security cameras, JCPenney vigilantly monitors the colors and number of items that anyone carries with them into a dressing room, to then compare this with what the same person exits the dressing room.
Summary: DA diversion resolves shoplifting case at the Downey Superior Court for our client, who attempted to take $136 worth of clothing from the Huntington Park JCPenney without paying for such items and then attempting to run away from loss prevention when asked about his theft.

When our client exited the dressing room carrying nothing but hangars, he certainly caught the attention of JCPenney's loss prevention employees. They dispatched a worker to the dressing room to see if the clothes were sitting in the dressing room. The worker found nothing.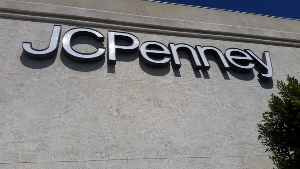 So as our client walked past the cash registers toward the exit door, loss prevention was closely watching him. Once he exited the store, they approached him and he ran, only to be taken down to the pavement within a few yards.
The client was then taken back to an office where he was asked about the clothes. He explained, "it just seemed too easy" and "I did it because I had no money." The Downey Police Department was then called and he was carted off to the police station for booking and then release, with a signed promise to appear in about two months.
Because he had a prior conviction for DUI, but had finished probation for this, he knew he might be facing more punishment than if he had no prior criminal history. In his DUI, he had used the public defender and had been very disappointed with the service.
He thus saved up his money and called Greg Hill & Associates. He immediately spoke with Greg, who listened to the facts, the client's criminal history and explained what he predicted would happen at the Downey Superior Court. His prediction explained the best and worst case scenarios.
The best case scenario was, other than a no-file, that the district attorney would agree to place the client on DA diversion under Penal Code § 1001.50 and § 1001.51. A "no file" is quite uncommon in shoplifting cases, but does occur occasionally.
With DA diversion, Greg explained, the client is able to earn a dismissal after a year without entering a "no contest" plea, but must earn the dismissal by fulfilling certain terms and conditions agreed upon or set forth by the prosecutor.
Greg then appeared at the arraignment and glumly read the police report, realizing that the facts were nothing like the client had explained. The client did not disclose that he had tried to run away from loss prevention once stopped outside the store. Moreover, the client told Greg that he had no prior criminal history at all.
Nonetheless, Greg negotiated with the district attorney, who obviously had not read the police report and was not aware that our client had a prior history. Instead, he had read the police report only enough to glean that it was a shoplifting case with $136 of items at issue and that the client was quite young.
The DA agreed to DA diversion on the following terms and conditions: 1) that the client pay the civil demand for loss prevention fees from JCPenney ($425); 2) that the client take an online shoplifting prevention course (4 hours long, cost is $24.95 through Logan Services); 3) perform three days of community service; and 4) stay away from the JCPenney at issue for a year.
Our client was quite happy with this, as it allowed him to keep alive his dream of becoming a licensed electrician, as he understood that having one prior misdemeanor was not disqualifying, but two misdemeanor convictions were.
Contact us.