Domestic Case with Prior from 2006, No File, Torrance
Our client, age 41, had been married since age 19. He and his wife lived in Diamond Bar and he had a steady job. His wife was also 41 years old.
However, his life was not as stable as it might seem. In 2006, he and his wife had a fight and he was convicted of misdemeanor domestic violence.

The Reader's Digest Version: Our client had an extramarital affair with a woman from San Pedro. After an evening in Torrance, she decided to walk home in the rain to San Pedro and our client tried to drive her home, but she fought him and fell down. He then left her and the Torrance Police picked her up and asked her about her injuries. Case not filed after Greg speaks with the detective assigned to the case.
He then sought the affections of other women, leading to an incident in Torrance that could have put an end to his marriage.
Our client was seeing a younger woman from San Pedro. She was 26. Their relationship was sexual, with the two often meeting for dinner somewhere only to spend part of the night in a hotel before our client would return home, telling his wife that work was killing him.
One night, our client and his lover met for dinner and drinks at the new Buffalo Wild Wings in Torrance. There was an NFL game on and the atmosphere was raucous. Our client did not drink on this particular evening, but his lover downed beer after beer. She normally drank quite a bit, but this time was excessive. He told her this, as she had to work the following day. She resented his "fathering" her and told him she was an adult and could handle it.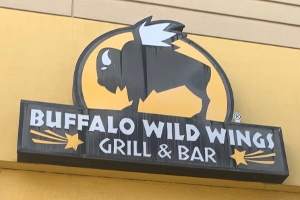 She got up to use the restroom and our client waited at the table. After fifteen minutes of waiting, he suspected she had left Buffalo Wild Wings, angry at his nagging her about her drinking.
He searched the restaurant and could not find her, so he closed out the bill and left to look for her. He suspected she was outside smoking a cigarette, but she was not standing near the exit area as would be expected.
So, he got in his truck and drove towards her house in case she had decided to walk home to San Pedro. Sure enough, he came upon her on Carson Boulevard, just past the intersection with Crenshaw Boulevard.
He could tell she was very drunk by her gait. He offered to drive her home and parked his truck. She agreed to get in and took off her wet jacket (it was lightly raining). As she was getting into the truck, our client attempted to help her, and she fell backwards onto him, injuring her knee in her fall. She got up, angry that she was even wetter now and cursed at our client. She then swung her arm as if to hit him and struck the side of the car door, injuring her forearm.
She then refused his ride and, forgetting about her jacket (and cellphone) being in his truck, announced she would continue walking home.
Our client tried to convince her how silly it was to walk back to San Pedro, but he could not reason with the drunk lady. Finally, resigning himself to the futility of reasoning with her, he drove off.
The next day, he drove back to her home in San Pedro and returned her jacket and her cell phone.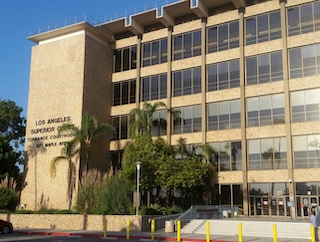 Torrance Courthouse
The following day, a detective from the Torrance Police Department called our client to ask him about "the domestic violence" situation with his lover. Our client was petrified, as it turned out that his lover had reported her injuries to the police when a Torrance Police Officer spotted her walking home in the rain and gave her a ride home.
Our very anxious client then contacted us and had us contact the Torrance detective assigned to the case, a gentleman we had worked with in prior cases. Our client was especially nervous because this case would be treated as a second-time domestic violence case, for which there is mandatory minimum jail time, which our client would have difficulty explaining to his wife.

Greg Hill then called the detective. He and the detective had a rapport built up from their mutual history in certain cases and Greg was able to explain the situation to the detective.
The detective then requested a signed statement from our client, under oath, about the facts and we had our client prepare this for the detective.
The detective then decided to recommend a "no file" and the case indeed was rejected for filing. The crisis was averted, much to our client's relief.