Del Amo Mall Shoplifting, Judicial Diversion, Two Clients
In the following case, our office represented two sisters, age 36 and 40, who went into the JCPenney in the Del Amo mall. One walked out with $74 in products without paying for it; the other walked out with $154 in items not paid for. The items stolen were cosmetics (lipstick, eyeliner, and rouge), small jewelry items and underwear.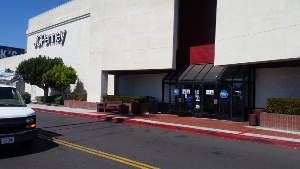 Loss prevention officers working for JCPenney stopped our clients as they walked out the side exit to JCPenney. Each client had placed the items in her respective purse. Each client had sufficient money to pay for the items, but simply chose instead to steal the items. They were both extremely nervous about being stopped, but luckily, the Torrance Police Department merely had each client sign a promise to appear in court at a future date, rather than booking each and having each one post bail.
The Gist of This Article: Two sisters arrested for shoplifting at JCPenney in the Del Amo Mall in Torrance. The sisters were not young – they were age 36 and 40. Cases resolved through judicial diversion, a program thatvis no longer available, by each performing 40 hours of community service and then the cases were dismissed.

Neither client had any criminal history. One was a flight attendant and the other was a housewife. They were both U.S. citizens and neither had any professional licenses to possibly face suspension over or revocation (i.e. being an accountant, a real estate broker, insurance broker, attorney, doctor, dentist, architect, etc.).
To the police and loss prevention, neither client described their behavior as a mistake or that they were distracted or did not mean to steal.
The two then called Greg Hill & Associates and discussed their case with Greg Hill. They described what had happened and Greg explained how such cases in Torrance typically proceed. Greg explained how judicial diversion under Penal Code §§ 1001.94 to 1001.98 would most likely apply for each client, as they were personally eligible and the offense was a qualifying offense. Greg also discussed what to do with the demand for loss prevention fees that JCPenney's attorney most likely would send each client.
As the representation involved two defendants in the same matter, Greg had the two sign a consent to multiple party representation, also called a conflict waiver, after Greg explained the risks of one attorney representing two parties in the same case.
Greg Hill & Associates then did what we do in all shoplifting cases – we demand the police report from the arresting agency, we write a letter to the prosecuting agency, demanding under Penal Code § 1054.1 and
Brady v. Maryland
the police report and all related documents about the incident, and delivering a demand to preserve evidence to the retail establishment, asking that they preserve all store security video of the date and time of the incident for the locations within the store and at the exit where the clients were.
Greg next appeared in the Torrance Superior Court for the arraignment of each client. He looked at the police report and each client's criminal history, which was indeed spotless. He then spoke with the Torrance City Prosecutor about the facts and how each client had no criminal history.
Greg then asked what the prosecution would offer as a plea bargain to resolve the case. The prosecutor replied that each client would have to plead "no contest" to a violation of Penal Code § 484(a) ("Petty Theft") and then be placed on three years of informal or summary probation, contingent upon each client paying court fees of $300, plus penalties and assessments (total of about $1,275), as well as the City of Torrance booking fee of $435 and a stay away order from the JCPenney at the Del Amo Mall.
Greg knew that the judge would most likely grant judicial diversion under terms that would only be one year long and that there would most likely only be community service, rather than court fees. So Greg orally requested that the judge place both clients on judicial diversion.
The judge asked about the facts of the case and a bit about each client (what they did for a living, their education, their ages) and agreed to place both on judicial diversion. The terms were that the clients each would be required to perform 40 hours of community service and stay away from the Del Amo Mall JCPenney. There was no monetary output required, except perhaps a very small administrative processing fee at the Volunteer Center for fulfilling the community service requirement. If each client did this, in one year, the case would be dismissed. No conviction at all.
Both clients were pleased with the outcome and happy that they had chosen Greg Hill & Associates to handle their defense and steer the case to the least expensive alternative and no conviction.
For more information about diversion and shoplifting, please click on the following articles:
AB 2124 – The New Pilot Program for Diversion of First-Time, Low Level Offenders in Los Angeles County Only
Contact us.