Judge Errs in Requiring Sex Offender Registration Felony Child Endangerment Conviction
Defendant Toni Allexy, age 38, was a high school cheerleading coach. She invited a fourteen-year-old football player from the school to her house and encouraged him to drink alcohol with her. He did so.
What One Should Learn from This Article: A conviction for felony child endangerment typically does not involve a requirement that defendant register as a sex offender for life, but it can and in the following case, such a requirement was imposed. The facts of this case allowed this.

After getting the victim drunk and becoming, in her description, "beyond drunk," she took the victim to her computer room, where alone with just him, she drew her initials on his cheek. She then took off his football jersey, put it on herself, and took a picture of herself sitting in his lap. She then sent it via text message to the victim's girlfriend, with the message, "Don't you wish you were here?"
Ms. Allexy then insisted, over her husband's objection, on driving the victim home in her truck. She insisted that he sit in the front seat alongside her. While driving, she put her hand in the victim's pants on his penis. She then stroked his penis as she drove him home.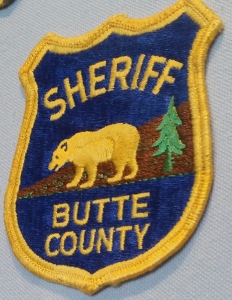 Following the incident, the victim fell into a "tail spin." He quit school, began drinking alcohol frequently, began using drugs and ran away from his mother's home.
Ms. Allexy was charged in Butte County Superior Court with six counts, including committing a lewd act on a minor, but accepted a plea bargain to felony child endangerment. The court sentenced her to four years in state prison, suspended execution of the sentence and placed her on four years of felony probation with the warning that if she violated probation, she would have to register as a sex offender. Allexy's counsel accepted the condition.
About a year after being sentenced, Allexy violated probation twice, once for having unauthorized contact with a minor at a skate park and later, for embezzling over $10,000 from her employer.
Based on Allexy's poor performance on probation, the judge revoked probation and executed the four-year prison sentence, as well as requiring her to register as a sex offender.
Allexy appealed the court's order that she register as a sex offender. The Third Appellate District, in
People v. Toni Rae Allexy
(2012 DJDAR 4747), agreed with Allexy that the trial court made an error in first imposing the sentence and then later adding on the registration condition. However, the Appellate Court found that Allexy's counsel forfeited the right to object to the error, or even invited the error, when he failed to object to this at the time of sentencing. Moreover, the Appellate Court found beyond a reasonable doubt that the error was harmless.
Indeed, under Penal Code § 290.006, a judge may impose the requirement that one register as a sexual offender if the court finds at the time of sentencing or conviction that the person committed the offense as a result of sexual compulsion or for purposes of sexual gratification. It does not allow the court to sentence defendant and then decide later whether to require registration.
Our office is familiar with defense counsel for Ms. Allexy and holds him in the highest regard. He is extremely competent and well-respected among his peers. Therefore, we disagree with the Appellate Court's criticism of him for failing to object to the sentencing at the time.
The permanent citation for the appellate court decision is People v Toni Allexy (2012) 204 Cal.App.4th 1358, 139 Cal.Rptr.3d 723.

For more information about sex offender cases, click on the following articles:
Appellate Court Denies Equal Protection Challenge of Lifetime Sex Offender Registration Requirement for Possession of Child Pornography
Contact
Greg Hill & Associates