California Institution for Women (CIW)
16756 Chino Carona Road, Chino, CA 92880, (909) 597-1771
This women-only prison was built in 1952. It houses approximately 2,000 inmates, although its design capacity is 1,356 inmates. It houses low level (Level 1 inmates), which involves no perimeter fences, as well as Level III inmates, which involves individual cells and armed guards.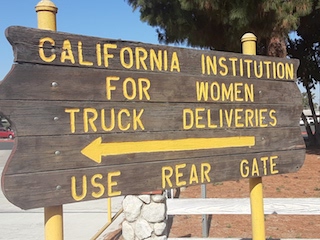 CA Institute for Women
The prison provides substance-abuse counselling, forestry, art and a wide variety of inmate self-help groups. The prison houses female prisoners with special needs, such as those who are pregnant and suffering from HIV, psychiatric problems and methadone dependency. Patricia Krenwinkel and Leslie Van Houten, both part of Charles Manson's group, are housed in CIW.