California Highway Patrol - Santa Fe Springs Office
10051 Orr and Day Road
Santa Fe Springs, CA 90670

Los Angeles County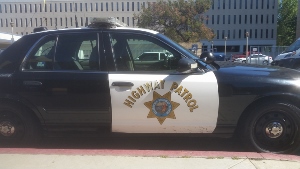 (562) 868-0503Non-Emergency Calls
Areas Served:
Artesia, Bellflower, Cerritos, Downey, Hawaiian Gardens, La Habra Heights, La Mirada, Lakewood, Norwalk, Paramount, Pico Rivera, Santa Fe Springs, Whittier, Unincorporated Hacienda Heights, Unincorporated Rowland Heights, Unincorporated Southeast Whittier, Unincorporated West Whittier, Interstate 5, Interstate 105, Interstate 605, State Route 60 and State Route 91.
About:
Santa Fe Springs CHP is under the command of Captain David Moeller, with a staff of 140 personnel. It is one of the busiest CHP commands in Southern California. They patrol 5 major freeways covering over 135 roadway miles, which move approximately 1,202,000 motorists on an average day. The Area is diversely populated with Little India in the City of Artesia, the Pico Rivera Rodeo and the largest Buddhist Temple in the Western Hemisphere, Hsi Lai Temple in Hacienda Heights. The office offers several programs to keep drivers safe, including Start Smart, Every 15 minutes and KEYS.
Below is the Google Map to the CHP Santa Fe Springs Office.