California Highway Patrol - Newhall Office
28648 The Old Road

Valencia, CA 91355

Los Angeles County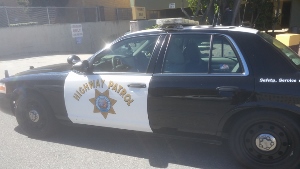 (661) 294-5540Non-Emergency Calls
Areas Served:
Interstate 5, State Route 14, Newhall, Valencia, Saugus, Canyon Country, Unincorporated Stevenson Ranch, Unincorporated Castaic, Unincorporated Agua Dulce and Unincorporated Val Verde.
About:
The Newhall CHP office provides service, safety and security for the commercial industry as well as the citizens of California. They patrol 204 miles of freeway and 224 miles of unincorporated roadway within 674 square miles. The Santa Clarita Area is used for countless movies and TV shows since the terrain is similar to Las Vegas, Mexico and South Korea. They offer several programs to assist in driver's safety, such as StartSmart, Every 15 Minutes and Car Fit.
Below is the Google Map to the CHP Newhall Office.