California Highway Patrol - Baldwin Park Office
14039 Francisquito Avenue
Baldwin Park, CA 91706

Los Angeles County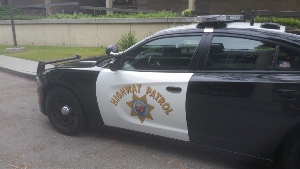 (626) 338-1164
Non-Emergency Calls
Areas Served:
Interstate 10, Interstate 605, Interstate 210, State Route 210, State Route 60, State Route 57, State Route 71, State Route 39, East San Gabriel Valley and hundreds of miles of unincorporated county roadways.
About:
The Baldwin Park CHP is proud to provide safety, service and security to thousands of commuters and tourists each day. They serve approximately 770,000 residents. Several programs are available through the Baldwin Park Office such as, installation of child safety seats and driver's safety courses. They ask that you drive defensively and safely, obey the posted speed limits, give enough room between you and the vehicle ahead of you, use your turn signals and be courteous on the road.
Below is the Google Map to the CHP Baldwin Park Office.