California Highway Patrol - Altadena Office
2130 Windsor Avenue
Altadena, CA 91001

Los Angeles County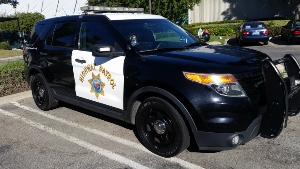 (626) 296-8100
Non-Emergency Calls
Areas Served:
Unincorporated Altadena, Unincorporated San Gabriel, Unincorporated San Gabriel, Unincorporated La Crescenta, Angeles Crest Highway (SR-2), 60 miles of freeways and hundreds of miles of roadways.
About:
The Altadena Area is staffed with 82 uniformed personnel, who serve commuters, tourists and motorcycle enthusiasts. The area they patrol consists of Warner Brothers Studio, Walt Disney Studios, Universal Studios, Rose Bowl, Santa Anita Park Race Track, Griffith Park, Universal Amphitheaters, Los Angeles Zoo and the Gene Autry Museum. They ask that the public remember to drive defensively and safely, obey the speed laws and be courteous on the road.
Below is the Google Map to the CHP Altadena Office.