What Is Involuntary Manslaughter? Defenses? Punishment?
When someone does not intend to kill and does not act with conscious disregard for human life, then the crime is involuntary manslaughter. This means the defendant was not aware of the risk to life that his or her actions created and consciously disregarded the risk.
The Gist of this Article: The minimum punishment for involuntary manslaughter, a violation of Penal Code § 192(b), is two years and the maximum is four years, before any sentencing enhancements apply. Probation is also possible, depending upon defendant's prior criminal history and the case facts.

This distinction from murder exists when "he didn't mean to do it" or "he just made a big mistake." It is often seen in reckless driving cases where someone unfortunately passes away from injuries caused in a crash or when someone engages in the practice of medicine without a license.
People v. Blakely
(2000) 23 Cal.4th 82, 89 [96 Cal.Rptr.2d 451, 999 P.2d 675].
Put another way, an unintentional homicide committed in the course of a noninherently dangerous felony may be involuntary manslaughter, if that felony is committed carelessly.
People v. Burroughs
(1984) 35 Cal.3d 824, 835 [201 Cal.Rptr. 319, 678 P.2d 894].
In contrast, CALCRIM 580 (jury instructions) states, "voluntary manslaughter is when there is an unlawful killing caused by a willful act done with full knowledge and awareness that the person is endangering the life of another, and done in conscious disregard of that risk." This conduct can also be classified as murder, depending upon the circumstances.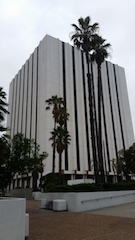 Compton Courthouse
Involuntary manslaughter can also arise in the context of a failure to perform a legal duty, the failure of which is criminal negligence, that causes the death of someone to whom the duty was owed. This most commonly arises in the context of elder care and parental care of a child. For example, a parent has a legal duty to furnish necessary clothing, food and medical attention for his or her minor child. People v. Burden (1977) 72 Cal.App.3d 603, 614 [140 Cal.Rptr. 282].
Whether someone owes a legal duty to another is a matter of law to be decided by a judge.
Kentucky Fried Chicken v. Superior Court
(1997) 14 Cal.4th 814, 819 [59 Cal.Rptr.2d 756, 927 P.2d 1260];
Isaacs v. Huntington Memorial Hospital
(1985) 38 Cal.3d 112, 124 [211 Cal.Rptr. 356, 695 P.2d 653]. This special relationship could be in the context of a lifeguard, a paramedic, a doctor, a policeman or caretaker (
People v. Montecino
(1944) 66 Cal.App.2d 85, 100 [152 P.2d 5 (contracted caretaker to dependent)).
Such a duty can arise when the legal duty to act is based upon defendant having created or increased the risk to the victim, but this is factually dependent.
People v. Oliver
(1989) 210 Cal.App.3d 138, 149 [258 Cal.Rptr. 138]. In
Oliver
, defendant drove victim to her home knowing he was drunk, knowingly allowed him to use her bathroom to ingest additional drugs and watched him collapse on the floor. In another context, in
Sea Horse Ranch, Inc. v. Superior Court
(1994) 24 Cal.App.4th 446, 456 [30 Cal.Rptr.2d 681], defendant had a duty to prevent horses from running onto a freeway adjacent to the property, creating a risk.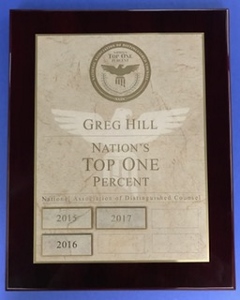 Defendant must then breach that duty by failing to act and cause the death of the other person.
The defenses to a charge of involuntary manslaughter, not surprisingly, are, when the facts allow, self-defense, "it was an accident," causation (defendant's conduct did not cause the death), a false accusation (identity mistaken or alibi) or the underlying conduct was not done with conscious disregard at all (it was simple negligence and thus, this death is not a crime, but a civil matter).
A conviction for involuntary manslaughter carries with it a potential prison sentence of two years, three years and four years, as well as a potential fine of up to $10,000, plus penalties and assessments. Restitution is also a big part of the resolution, which means defendant will be ordered by the court to pay the decedent's funeral expenses as well as any other expenses caused by defendant's conduct and prior to death. The decedent's family cannot recover pain and suffering for the loss, however this maybe recoverable in a parallel civil proceeding.
Our office has handled several involuntary manslaughter cases and seen several resolve with a probationary sentence. When this does happen, one can be guaranteed that the plea bargain or sentence from the judge will include a heavy load of community service, Cal-Trans or community labor, as well as restitution.
For more information about the different types of manslaughter, please click on the following articles:
Contact us.