What Is a Brady Violation? What Could Happen to the Case?
In a Nutshell: Murder conviction and death sentence vacated by U.S. Supreme Court in case with multiple Brady violations.

Anyone who has been in court for a criminal case is entitled, under Constitutional due process rights, to all evidence "favorable to an accused upon request." The prosecutor has a duty to produce such documents, photographs, videos or even evidence (blood, clothing, weapons, ammunition, semen, etc.) if the defendant properly asks for this.
This right is interpreted broadly to include information about the credibility of witnesses and information the prosecution may have that could reduce the defendant's sentence. It is a continuing duty that obligates the prosecutor to turn over new materials as it becomes available.
Prosecutors often only have a police report, a rap sheet for defendant and maybe a dispatch log for misdemeanor cases. As a case becomes more complex, there is often considerably more information to produce. Prosecutors obviously do not like to produce such information, although they must, because it can complicate plea bargaining, raise new issues or even show defendant is innocent.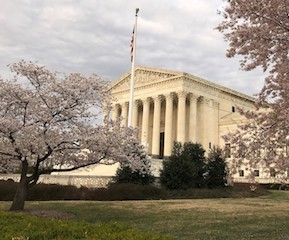 U.S. Supreme Court
The U.S. Supreme Court ruled in Brady v. Maryland (1963) 373 U.S. 83 that the defense need not show bad faith by the prosecution in suppressing evidence. See also Giglio v. United States (1972) 405 U.S. 150,153-154 (Brady applies to material undermining witness credibility). Evidence qualifies as "material" when there is "any reasonable likelihood that it could affect the judgment of the jury." Giglio, supra at 154. To prevail on a Brady claim, defendant need not show that he "more likely than not" would have been acquitted had the new evidence been admitted. Smith v. Cain (2012) 565 U.S. 73 (slip op. at 2-3). Defendant only must show that the new evidence would "undermine the confidence of the jury." Smith, supra.
In the Louisiana case of Michael Wearry, Wearry was convicted of the brutal murder of Eric Walber. This article presents this case because the U.S. Supreme Court eventually reviewed the case, making its analysis applicable to all cases in the United States, including those in California.
Two years after the murder, Sam Scott (incarcerated at the time) contacted authorities about Mr. Wearry. Scott initially said he was friends with Walber and that on the night of the murder, Wearry had come to Scott and asked where Walber was. According to Scott, Wearry later confessed to him about the crime, saying he shot Walber and left his body on Blahut Road.
In fact, Walber had never been shot and his body was left on Crisp Road, not Blahut Road.
Mr. Scott then changed his account of the crime several more times, the court found "in material ways" By the time he testified at trial, the U.S. Supreme Court found "his story bore little resemblance to his original account."
The prosecution had an additional witness Eric Brown, who was also incarcerated (on unrelated charges). Brown testified that he too had seen the victim the night of his murder. Like Scott, Brown gave inconsistent testimony as to what happened. At trial, the prosecution said Brown was serving time, but was not seeking any deal to reduce his sentence in exchange for his testimony. The prosecutor said Brown was testifying because the victim's family "deserves to know."
Wearry's defense at trial relied upon an alibi that at the time of the murder, he was in Baton Rouge, Louisiana, forty miles away, at a wedding reception. Three witnesses corroborated this.
The jury, however, convicted Wearry of capital murder and the judge sentenced him to death.
After the conviction was final, it emerged that the prosecution had withheld information that could have advanced Wearry's plea and prevented a trial (and his death sentence). Two of Scott's fellow inmates reported that Scott had said he wanted to "make sure Wearry gets the needle because he jacked me over." Second, the prosecution failed to report that Brown had twice sought a deal to reduce his existing sentence in exchange for testifying against Wearry (and in fact instead told the jury that Brown was only testifying because the victims' family "deserved to know"). In response to Brown's request for a deal, the police told him they would talk to the D.A. "if he told the truth."
Third, the prosecutor failed to turn over medical records of Randy Hutchinson, who Scott testified had run out in the street to flag down Walber and then pull him from his car before Wearry allegedly killed him. Hutchison's medical records showed he had undergone knee surgery to repair a ruptured patellar tendon nine days prior to the murder, making running impossible and thus Scott's credibility poor.
The U.S. Supreme Court found this prosecutorial conduct a violation of Wearry's due process rights under
Brady v. Maryland
. The court reversed the conviction and sent the case back to Louisiana for further proceedings.
We obviously think this is a good ruling, however, we marvel at the coincidence that so much evidence came out after the death sentence. Usually, this does not happen, which means that usually, what the prosecution suppresses is never brought to light and the prosecution enjoys the benefit of their misconduct.
The citation for the U.S. Supreme Court ruling discussed above is Michael Wearry v.Burl Cain (2016) 136 U.S. 1002.

For more information about discovery issues, please click on the following articles:
Contact us.