Westminster, Obstructing a Police Officer, DEJ & Dismissal
Our client, a world-class athlete due to years of dedicated commitment, was out for a run in Huntington Beach. He was carrying his cell phone and enjoying the cool night air, as it had been quite hot all day. It was about 8:00 p.m. as he ran along.
As he ran down Goldenwest Avenue, he could see flashing lights ahead, indicating that a police officer had made a traffic stop of a car. Our client continued running in that direction, getting closer and closer. He was mildly curious of the circumstances, but mindful not to be too nosy.
As he came upon the stopped cars, he recognized that it was his brother who the police had pulled over. He was somewhat shocked and slowed to a walk. A police officer nearby instructed our client to "pass through."
Our client, age 30, remarked to the police officer, "that's my brother," pointing to the motorist undergoing field sobriety tests based on a suspicion of DUI. The officer again instructed our client to clear the location.
According to the police report, our client told the police officer to "fuck off" and advised the police officer that he had every right to stand where he wanted because it was public property. According to the police report, the officer recognized this defiance as an "officer safety issue" because in his experience, family members of arrestees can often become violent toward officers. According to the police report, our client then "assumed a fighting stance" and yelled to his brother to not answer any questions and stop doing the field sobriety tests.
According to our client, he obeyed the police officer and continued walking clear of the area as instructed.
Regardless, in a split second, our 135-pound client felt the full force of a 250 police officer forcing him face down on the ground. The impact on the ground caused our client to skin his right knee, right shoulder, palm and right hip. The police officer, according to the police report, used his body weight to subdue our client and then arrest him.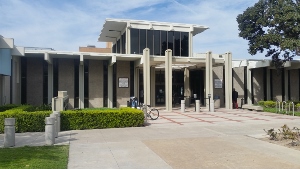 West Justice Center in Orange County
According to our client, our client asked the officer, "what was that for?" He also advised the officer that he thought his knee might to be seriously injured by the officer's tackle.
According to the officer, once our client was on the ground, he continued to obstruct the other officer's interaction with his brother, yelling "don't tell those fuckers anything! Tell the cops to fuck off!" Our client also allegedly yelled at the officer atop him, using the word "fucker" multiple times.
Our client was then handcuffed and placed inside a police car, confused by why he was there and what had just happened.
He was then transported to a local hospital for his injuries and held at the police station for a few hours before being released. When he was released, he was asked to sign a promise to appear in the Westminster court in about two months for a charge of violating Penal Code § 148(a)(1) (obstructing, resisting or delaying a peace officer), a misdemeanor variant of felony resisting arrest, Penal Code § 69.
The client was astonished that he was being charged with anything and suspected that the officers were charging him so that their excessive force might be barred through a criminal conviction for the charges at issue.
The client, a graduate of a prestigious, well known four-year university, came to Greg Hill & Associates after interviewing with several other attorneys. Greg offered to represent the client for a fee that was almost free (about 20% of Greg's normal fee).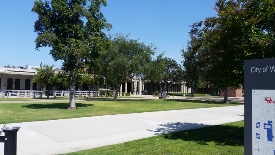 Westminster Superior Courthouse
Over two court appearances in the Westminster court, Greg was able to discuss the case with the handling district attorney and explain the facts that were not in the police report. Greg was also able to explain to the prosecutor how the police report was factually erroneous in many ways, as well as just who our client was.
Slowly, the prosecutor changed her attitude on the case and eventually offered a delayed entry of judgment resolution wherein our client would earn a dismissal if he provided a DNA sample and took a six hour "life skills" class and stayed out of trouble for 90 days.
The client grumbled quite a bit about how the resolution implied he did something wrong, but eventually appreciated the value of a dismissal and agreed to take the class and provide the DNA in exchange for a dismissal.
For more information about Penal Code § 148(a)(2) and delayed entry of judgment, please click on the following articles:
Contact us.