Waiting Period for Requesting Certificate of Rehabilitation
In 1984, Ronald James Adair was convicted in Riverside County of: (1) annoying or molesting a child under the age of 18 (former Penal Code § 647(a)(1) – now § 647.6(a)(1)); (2) soliciting a person to engage in lewd conduct (Penal Code § 647(a)); and (3) soliciting an act of prostitution (Penal Code § 647(b)). The plea bargain he entered into involved three years of probation, which Adair completed in 1987.
Summary: Ten Years not Seven, the Required Waiting Period for One Requesting a Certificate of Rehabilitation for Charge of Annoying a Child (Penal Code § 647.6(a)(1)).

In 1994, Adair was convicted of stalking, a violation of Penal Code § 646.9 and was sentenced to prison. He was released on parole and then completed parole in 2001.
In 2004, he was convicted of failing to register as a sex offender (Penal Code § 290 (g) (2)). He was granted probation, which he completed in 2007.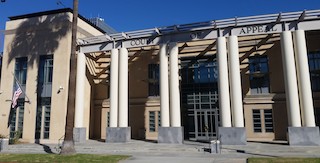 4th Appellate District Division 2 Riverside
In August of 2012, Adair filed a petition for a certificate of rehabilitation and pardon for the 1984 annoying or molesting a child conviction.

In response, the prosecutor argued that Adair had filed his petition too early, so the court did not yet have jurisdiction over the case. Under Penal Code § 4852.03, a person convicted of annoying a child, as Adair was, must wait ten years from being discharged from custody before seeking a certificate of rehabilitation. Since Adair did not complete his probation on his failure to register case until 2007, but filed his petition in 2012, he had not met this procedural requirement.
The trial court agreed with the prosecution and denied the petition as not ripe. However, the trial judge noted that the People had argued that the relevant date was 2004, the day defendant was placed on probation. The trial court suggested this was an error, but added that even considering this as correct, Adair's petition remained premature.
Adair then filed a motion for reconsideration with the same judge. Adair argued that his right to equal protection under the U.S. Constitution was violated. Adair pointed out that felons convicted of producing, selling or advertising child pornography, as well as those convicted of indecent exposure, were subject to a seven year rehabilitation period. He argued that he, too, should only be subject to the seven year waiting period because annoying a child is similar to the foregoing child pornography offenses and indecent exposure and that there was no rational basis for the distinction.
At the hearing on the motion for reconsideration, the judge seemed curious about Adair's "similar crimes" argument, as may be the reader here. Adair explained that the crimes were similar because those convicted of annoying a child must register as sex offenders like those convicted of child pornography and indecent exposure offenses.
The prosecutor responded that the two offenses are not similar at all because those convicted of the child pornography offenses are motivated by a commercial interest, not an aberrant sexual interest in children. Moreover, the child pornography offenses can be completed without coming in contact with a child. The indecent exposure offense need not involve a child victim and also involves no contact with the victim.
The trial court then denied the motion for reconsideration and Adair appealed to the Fourth Appellate District.
In his appeal, Adair argued that the trial court erred because he is similarly situated to the sexual offenders who are subject to the seven-year rehabilitation period and there is no rational basis for subjecting him to the 10-year period of rehabilitation.
The Fourth Appellate District considered Adair's appeal in a methodical and surprisingly respectful manner. It noted that in 1984, when Adair was convicted of annoying a child, the maximum sentence was six months in jail, however, a person convicted of multiple violations of 647a could have been sentenced to prison. Similarly, those people convicted of violating Penal Code § 311.2(e) can be sentenced as a misdemeanor. However, a person with a prior conviction for such a child pornography charge may be convicted of a felony. Thus, there are indeed similarities in sentencing.
The appellate court then noted that under Penal Code § 4852.03, a defendant must live in California for at least five years before applying for a certificate of rehabilitation and a pardon. Then there are additional years a defendant must wait to apply, depending on the crime. Five years are added for anyone convicted of committing any offenses or attempted offenses for which sex registration is required pursuant for Penal Code § 290, except for violations of subdivision (b) (c) or (d) of § 311.2 or §§ 311.3, 311.10 or 314 (indecent exposure). For those offenses, just two years is added. Therefore, for Adair, he must wait ten years.
As to Adair's equal protection claim, the appellate court noted that in Adair's offense, the child is present when the crime takes place, whereas with the child pornography offenses, this is not required and with indecent exposure, a child is not the required victim. Therefore, the groups were not similarly situated and the analysis stops. Consequently, the court of appeal affirmed the trial court, meaning Adair lost.

The citation for the Fourth Appellate District Court ruling discussed above is People v. Ronald James Adair (4th App. Dist., 2014) 228 Cal.App.4th 1469, 176 Cal. Rptr. 3d. 721.

For more information about certificates of registration and often post-conviction relief, click on the following articles:
Contact
Greg Hill & Associates