Trespassing on Train Tracks, Office Hearing & No File
Our clients were photography enthusiasts. It was a weekend and they had gone to Downtown Los Angeles for lunch. They took their relatively expensive cameras with them to photograph the older architecture and unique, colorful areas of downtown.
Both our clients, ages 29 and 30, were married to each other and had good jobs. They had no criminal history and were responsible, tax-paying citizens. They were both college educated.
Summary: Two clients, husband and wife, allegedly trespass over train tracks alongside LA River near Downtown LA. They walk to an area to take pictures of colorful graffiti in area and do not see any signs warning of trespassing. They receive tickets for trespassing. Greg contacts LA City Attorney's Office and suggests an office hearing. LA City Attorney's Office agrees, holds an office hearing and no case filed.
As they were returning to their home in Long Beach, they drove by the train tracks on the east side of Downtown Los Angeles, near the L.A. River. The area has an area where people park to photograph the trains passing by, as there are active tracks there. There are no fences separating the parking area from the tracks. If one wished to do so, one could pull their car onto the tracks and have it hit, as there is level cement between the tracks that one could drive over easily.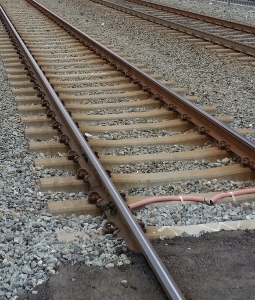 The area has a few older train cars sitting separate from the main, active tracks. Our clients saw these old cars, now decorated with colorful graffiti. Every single inch of the cars was somehow covered with spray paint, with pictures and letters.
Our clients wanted to take pictures of this neat area and especially the abandoned cars. They parked and eagerly walked around, taking pictures.
In their enthusiasm, they did not notice a small sign that stated it was trespassing to continue past a faded white line on the pavement. Our clients walked past the line, continuing to take pictures.
When they returned to their car, a Metro Link policeman approached them and asked them if they knew they had been trespassing. Our surprised clients answered that they did not and were each handed a ticket with a date to appear in court for a misdemeanor violation of Penal Code § 602, trespassing. The clients were astonished. The policeman pointed out the signs and showed them the painted line on the ground.
The clients signed a promise to appear in Los Angeles Superior Court, at 210 West Temple Street, about two months later and drove home. As they drove home, the consequences of a misdemeanor conviction began to set it and they felt panicked. They realized that their employers may fire them or that they may be reassigned to jobs with lower pay.
The next Monday, they called Greg Hill & Associates and later met with Greg the same day. Greg explained that he had handled the exact same type of ticket, issued at the same location, about two years earlier. Greg described how the case had been resolved through an office hearing with the Los Angeles City Attorney's Office.
Greg then explained what an office hearing was and set his fee quite a bit lower, anticipating that the Los Angeles City Attorney's office would agree with his suggestion that the case was appropriate for resolution through such a program. Greg then wrote the City Attorney's office and specifically suggested this. In the letter, Greg briefly explained why he thought our clients were good candidates for this program – they had no prior criminal history, they were college-educated and had solid jobs.
About two weeks before the arraignment date, our office received a letter from the LA City Attorney's Office notifying us that the matter would be resolved through an office hearing.
Greg Hill then attended the office hearing with our clients at the LA City Attorney's offices downtown. The clients were relieved that the case would not be filed at all and happy that they had retained Greg Hill & Associates to help reach this closure.
For more information about trespassing and diversion, please click on the following articles:
Contact us.