Torrance Prostitution Sting, Greg & Prosecutor Talk, No File
Our client, a recent immigrant from Thailand, had come to the United States to learn English. She enrolled in an English Academy in Redondo Beach. She had a student visa. She was 25 years old.
She decided to get a part time job, so she talked to a few friends about what was possible for her with limited English skills.
In a Nutshell: Prostitution case in Torrance not filed after Greg discusses case facts with Torrance City Prosecutor; client arrested during a police sting at a massage parlor marketing itself as offering customers an "Authentic Asian Massage."

One of her friends suggested working as a masseuse. Accordingly, the client obtained a license from the City of Los Angeles to administer massages and work as a licensed masseuse. The drive from Redondo Beach to Los Angeles, however, was too far for her, so she instead decided to work for an "Authentic Asian Massage" parlor in the Hollywood Riviera area of Torrance. A lady from Thailand owned it, so the client felt comfortable working there.
She had not worked there for more than a month when an undercover police officer came in for a massage one day. He requested a "full body" massage that started innocently enough with our client massaging him face down, with a towel over his waist area.
When our client turned over onto his back, the police officer asked our client if she would like to earn a little extra money for sexual conduct. According to our client, she shook her head. According to the police report, our client agreed and asked for $60 for both oral sex and sexual intercourse.
The police officer quickly handed over six ten dollar bills to our client, who allegedly accepted the money. The police officer then removed the towel from his waist area and our client allegedly began "earning" the $60.
Before long, however, the police officer said, "is that clock on the wall correct?" Our client told him it was not and told him the correct time. The police officer then responded that he was late and needed to get back to work. He told our client to keep the $60 as he quickly put his clothes back on and hurried out the door of the massage parlor.
Two minutes after leaving, black and white police cars arrived at the massage parlor and arrested our client, as well as another masseuse in another part of the Torrance massage parlor. The client was in shock – she had no prior criminal history and did not know how the U.S. court system worked at all.
Police advised our client that she was being arrested on charges of prostitution, Penal Code § 647(b). She then was placed in the police car and forced to wait for over an hour as the police searched the massage parlor, seemingly looking everywhere for further evidence of prostitution. They then transported our client and her co-worker to the Torrance Police Station.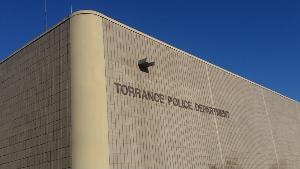 The client was released after posting bail. A friend of hers from the local area posted bail for her. The two then came to Greg Hill & Associates to discuss the case and what they could do.
Greg discussed how such cases are often resolved when the defendant has no prior criminal history. Our client also insisted that she never said anything, for fear that the cop might have a recording device hidden in his clothes nearby. She was worried what might happen with her student visa as well. Greg described how in the past, he had resolved the cases for diversion (and then dismissal), a plea to disturbing the peace and a plea to the unlicensed practice of massage.
Greg then wrote a letter to the Torrance Police Department, emphasizing that the facts of the case were very ambiguous. Greg also spoke with the Torrance City Prosecutor assigned to filing such cases, explaining our client's situation as a student on a student visa and not knowing English too well.
Greg then followed up on the incident again with the Torrance City Prosecutor, asking if she would consider our client's resume and class schedule in deciding what level of charges to bring in the case. The Torrance City Prosecutor appreciated the follow up, but said she was too busy to look into it.
On the day of the arraignment, no charges were filed at all. The City Prosecutor's office decided, moreover, not to charge her at all. The client was extremely pleased and relieved.
For more information about the issues in this case, please click on the following artcles:
Appeals Court Affirms LAPD Officer's Conviction for Solicitation of Prostitution (Penal Code § 647 (b))
Contact us.