Torrance, Domestic Violence, Four Counts, Strangling Victim
Our client, age 35, shared an apartment with his girlfriend, age 46. Our client was unemployed, but his girlfriend worked for a major, Fortune 500 company and earned enough to support the two. Our client had been laid off from a large company years earlier when he was convicted of DUI and was unable to find work since that time.
Once day, the girlfriend returned to the apartment in the early evening after work to find our client drinking heavily. This upset her greatly, as she had been nagging him to give up alcohol to find a job and take the financial pressure off her. When our client's response was less than an agreement, the girlfriend told him he had ten minutes to pack up and leave her house once and forever.
Summary in 50 Words or Less: Our client, unemployed, was drinking heavily in his girlfriend's apartment. His girlfriend returned home from work, saw he was drunk and told him to move out. He did not do so and allegedly strangled his girlfriend, who called the police. Misdemeanor case resolved for no jail and statutory minimum terms.

She then left the house, announcing she would wait in her car for ten minutes for him to pack up his belongings and leave.
After fifteen minutes of waiting and seeing no movement from within the house, she returned inside to find our client passed out with a fifth of vodka, empty, laying nearby. She kicked our client, who woke up and allegedly head-butted his girlfriend and then attempted to strangle her before passing out again.
Police were called to the house due to the noise heard by next door neighbors. Our client was rustled awake and arrested, while his girlfriend was taken to Torrance Memorial Medical Center, treated and released. Photographs taken of her by police did show a large bump in her forehead, allegedly from the head-butt and red bruising marks on her neck area.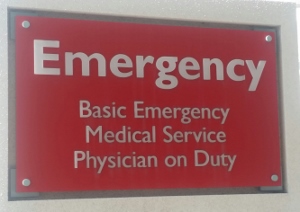 Police held onto our client to let him sober up and then, ironically, his girlfriend posted bail for him.
The client came to Greg Hill & Associates, explaining that he faced felony domestic violence charges and worried that he might face significant time in county jail or even prison. Greg listened to the story of what had happened and explained what he could and would do.
The first thing Greg did was write both the Torrance District Attorney and the Torrance City Prosecutor, recommending that the case be brought as a misdemeanor due to the mutual combat nature of the altercation, as well as the heavy influence of alcohol. Greg also explained how our client had already attended ten Alcoholics Anonymous (AA) meetings and was enrolling in a court-approved batterer's program.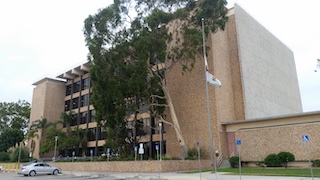 Torrance Courthouse
The District Attorney's office apparently agreed and transferred the matter to the Torrance City Prosecutor for further handling. The Torrance City Prosecutor then filed a complaint alleging four cause of action: domestic violence (Penal Code § 273.5), battery upon a person with whom one has a dating relationship (Penal Code § 243(e)(1)), trespassing (Penal Code § 602(m)) and battery (Penal Code § 242).
The first offer from the Torrance City Prosecutor was a plea bargain wherein our client would plead to a violation of Penal Code § 273.5 and in exchange, serve 60 days in county jail, attend 52 batterers program classes, perform 40 hours of community service, pay a court fine of $300 plus penalties and assessments, make a $500 contribution to a battered women's shelter and agree to a protective order against him in favor of his now ex-girlfriend.
Over the next few months, our client continued attending AA meetings and the approved batterers classes. Greg also wrote a Defense Position Letter with a mitigation packet attached.
Little by little the offer improved until finally, our client accepted the final version: no jail, a plea to Penal Code § 243(e)(1), fifty-two batterers classes (he only had about 20 more to go), eight hours of community service and a $300 court fine plus penalties and assessments.
It was a fair resolution and one our client appreciated in light of the rather gruesome photographs of the girlfriend's forehead and neck injuries. The client was most happy to avoid jail.
For more information about domestic violence issues, please click on the following articles:
Will the Prosecutor Dismiss the Domestic Violence Case If the Victim Will Not Testify or Appear at Trial?
Contact us.