Theft / Shoplifting Testimonials
Pursuant to California Rules of Professional Conduct, Rule 1-400, Standard (2), we note that "these testimonials or endorsements do not constitute a guarantee, warranty, or prediction regarding the outcome of your legal matter."



"Greg Hill had my case dismissed. Will recommend to family and friends. Appeared in court for me and communicated updates."

E.J., Los Angeles


"Mr. Greg Hill and his staff provided our family member with impeccable service during a very difficult time. They were very professional and patient throughout the whole process, all the way to getting the charges expunged. I would highly recommend this office to anyone who is looking for both a professional yet compassionate staff."
M.J., Hawthorne


"I am very happy for the service I received when I contacted Greg and his team. I highly recommend them."
D.R., Utah
"Greg Hill & Associates helped me in my employment issues by filing a motion to have a conviction expunged. They did all the work and kept me advised of everything happening. I hope to work in the recording industry one day, as that is what I earned by AA in. Greg & his staff made that reality one step closer, or at least removed one big barrier to that, a conviction I had from years ago. I highly recommend them. 5 stars for sure."

C.A., Long Beach

"I am very pleased I found Greg years ago on a local search. He has helped me greatly with a 4 plus year case and I have recommended him to close friends prior to this review. He has appeared many times and each one with success."
F.M., Torrance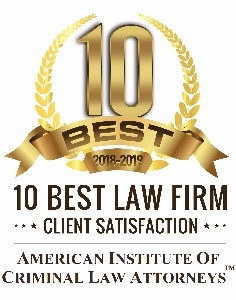 "Mr. Hill had taken my case of theft from Walmart. He had me get started on some things from the get go which helped in the long run. He fought for me to get community service and small fines (which he himself offered and did PAY for out of his own pocket! He paid for my fines, that's above and beyond my expectations). He won the case for me to get community service and fines and a clean record instead of possible time and a mark on record. I was happy with his effort and clarity on what I could do to make my case better. I'll never make such a dumb mistake again cuz that community service was absolute B.S. City workers literally don't do crap! No wonder Redondo is trash filled, the city workers sit in their trucks and smoke a cig every 5 mins. only to throw it out the window and never pick it up, some really messed up stuff goes on in the beach and harbors crew or whatever that is. That's another subject.. But I'm thankful for Mr. Hill and highly recommend him!"
S.J., Huntington Beach

"Two years ago I was arrested for shoplifting in Macy's. I hired Greg Hill & Associates, who resolved my case for no jail and small fines. The law firm then made request for early termination of my probation and the judge granted the motion. The firm then asked the judge to expunge the conviction, which the judge granted, too. As a foreign national living in US, I need this early termination of probation so that now I can travel back to my country to visit my family who still lives there. Throughout the case I was treated with respect and Mr. Hill always answered my questions promptly."
S.G., Palos Verdes Estates

"Thank you so much for putting so much effort in this case. We really appreciate it and we are happy that it all turned out well."
S.A., Torrance

"I was arrested for Petty Theft ad had my arraignment today. I want to extend my gratitude to Mr. Greg Hill. Although he never gave me a consultation or any advice personally, I read about 20 + different places where he recommended that other petty theft defendants take a NASP (or Tom Wilson Counseling) shoplifting course and write an essay prior to going to court. I took his advice and it paid off! Not only in the obvious valuable benefit of having the knowledge and facts about shoplifting and tools to prevent it in the future, but on my arraignment I was offered 1 year diversion + 50 hours community service and based on what I presented, that was negotiated down to 1 year diversion + 25 hours community service. Not the ideal outcome, but I'll trade spending $75 on a 3-hour course in my own home for 25 hours of community service any day! So my thanks go out to him and I hope he continues to give valuable advice to those who really need it, because even someone besides the person asking the question might benefit."

"And just for some info, I pled not guilty to delay the starting of the diversion program so I wouldn't have a conviction on my record for at least another month so I can find a job (likelihood of me getting a job and being background checked in the next year are highly likely), but they said the offer would still stand. Additionally this give me a little extra time to ask about paying the civil demand letter as a civil case that might have another positive impact on the diversion offer. Would like it to go down to 6 months, but I'm happy with what I got, and thanks again, your advice saved me at least 25 hours community service for a very simple preparation measure."
H.J., Carson



"Hello! Thank you for your time and diligence in handling my case. I appreciate everything that you and your law firm have done for me."

- L.L, Torrance
Contact us.