San Pedro Arrest for Sale of Heroin to Cop, Joint Suspended
Our client posted an ad on Craigslist offering to sell left over black tar from a construction project. The advertisement described the tar as of high quality and stated a price that caught the eye of the Los Angeles Police Department Narcotics Division looking for heroin sales. A police officer pretending to be a heroin buyer called our client and asked to buy $80 worth.
In a Nutshell: Our client was arrested in the Starbucks within the San Pedro Target trying to sell heroin to an undercover LAPD officer. At the time, our client also had a pending elder abuse case in Torrance and was on informal probation for a DUI. Case resolved for five years of formal probation with three years of state prison, suspended (joint suspended).

Our client agreed and with two other defendants arranged to conduct the transaction in a Starbucks inside a Target. Our client approached the officer with one other defendant and asked the undercover officer there how he planned to use the tar and he stated he would smoke it. Our client then knew the buyer was interested in the heroin. Our client's second friend, a muscular bodybuilder, stood outside monitoring the sale for any sign of police.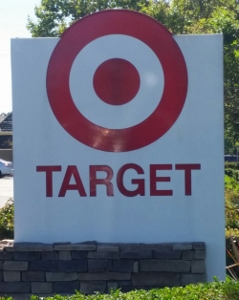 Our client then pulled a plastic bindle with a black tar looking substance attached and exchanged it for $80 with the undercover officer. Our client and his two friends then proceeded back to their car and left the Target parking lot.
The trio travelled about a quarter mile before officers pulled them over for failure to use a turn signal, according to the police report.
Our client unfortunately was driving and, making matters worse, was on bail for another matter out of the Torrance Superior Court, an alleged felony violation of Penal Code § 368(d), theft from an elderly or dependent adult. He was also on summary probation for an earlier DUI. So being arrested for the sale of heroin (Health and Safety Code § 11352(a)) was looked upon very seriously.
Once in police custody, he prepared a signed statement, fully confessing to all aspects of the Craig's List posting, speaking to the police decoy, meeting with him and receiving money in exchange for the heroin.
Bail in the 11352(a) case was denied due to the on bail allegation. About a month later, in his Torrance case, his attorney resolved the case for five years of formal probation, conditioned upon his first serving 225 days in county jail.
The client's family then contacted Greg Hill & Associates and met with Greg Hill. Greg listened to the facts and explained how the Long Beach Superior Court District Attorney's office most likely would prosecute the case and how the plea negotiations would most likely proceed.
The initial offer on the case was mid-term of four years, plus two years for the on bail enhancement (Penal Code § 12022(a)). The client was shocked at the offer, but the family understood the significance of the crime and how being on probation and on bail in two other cases was considered.
One of the defendants quickly agreed to a deal of 180 days in county jail, while another, who wanted to become a firefighter someday, demanded a dismissal. Unfortunately, the aspiring fire fighter and our client's case was considered a "package deal," meaning the prosecution would not permit the case to resolve unless both our client and aspiring fire fighter entered plea bargains on the same day.
Because of the aspiring fire fighter's stubbornness, the case proceeded to a preliminary hearing and then onto superior court and approached trial.
After eight months of negotiations and our client serving 269 days in custody, the Long Beach District Attorney relented, agreeing to a joint suspended sentence of three years for our client. This was low term of three years and the on-bail allegation was stricken. So our client was able to leave jail, but be ordered to five years of formal probation, conditioned upon 30 days of community service and one narcotics anonymous meeting per week for two years.
The deal was an obvious improvement over the six years in state prison first offered and more importantly, if the client successfully completes the probation, he would be eligible for expungement of the conviction (as well as his 368(d) conviction), but had he agreed to any deal involving more than one year in state prison imposed, he would have been barred from such a fresh start.
For more information about drug sales, please click on the following articles:
Contact us.