Prop 47 Does Not Apply to Receiving a Stolen Car, PC 496d(a)
Proposition 47, enacted into law in November, 2014, lowers certain felonies to misdemeanors, unless the person accused or convicted of the crime is a registered sex offender or was previously convicted of a crime listed under Penal Code § 667(e)(2)(c)(iv), which are the "super strikes" such as murder, rape, mayhem, etc. The felonies eligible for reduction are limited to certain theft related offenses where the value of the item is less than $950 and certain drug possession only offenses.
What to Take Away: Receiving stolen property under Penal Code § 496 is eligible for reduction under Prop 47 (and is identified by Prop 47 as eligible), but receiving a stolen car, if a conviction as a felony under Penal Code § 496d(a) is not listed under Prop 47, and is ineligible for reduction, despite here, the car being worth $540.

Proposition 47 provides that under Penal Code § 1170.18, a qualified person currently serving a felony sentence for one of the offenses eligible for reduction may petition the sentencing judge to reduce the sentence to a misdemeanor.
One of the Penal Code sections specifically identified in Prop 47 as an offense eligible for reduction is Penal Code § 496, receiving stolen property.
Scott Thornton Garness was convicted in San Bernardino County in 2013 of receiving a stolen vehicle in violation of Penal Code § 496d(a). The value of the vehicle was stipulated to by both the prosecution and defense counsel as being $540. Garness had two prior convictions for first degree burglary (Penal Code § 459), but no convictions for "super strikes" and was not a registered sex offender.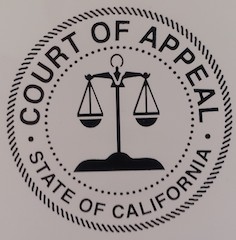 4th Appellate District Division 2 Riverside
The question then became whether, given his conviction for § 496d(a), was Garness eligible to have his conviction reduced to a misdemeanor.
He did file his petition for resentencing at the trial court level. Judge Brian S. McCarville denied it, explaining that the offense was not eligible under the statute.
Garness then appealed up to the Fourth Appellate District, which began its analysis by noting that section 1170.18 applies to a person convicted of a felony that would have been a misdemeanor if the conviction took place after Prop 47 was enacted.
Turning to Mr. Garness, the appellate court found that Penal Code § 496d(a) was a wobbler, meaning it could be filed as a felony or a misdemeanor. Prop 47 did not affect § 496d(a), as it was not one of the enumerated Penal Code offenses listed in Prop 47, although Penal Code § 496 was. Garness argued, however, that § 496 was simply receiving any property, which could include a motor vehicle, so Prop 47 must apply to him.
In response to this merger argument, the court acknowledged that the two Penal Code sections do overlap, so the same criminal conduct could be charged under either section. Therefore, the prosecutor had "discretion to proceed under either of two statutes that proscribe the same conduct, but which prescribe different penalties."
People v. Chenze
(2002) 97 Cal.App.4th 521, 528.
Proposition 47 did not bar that discretion The statutory language of the legislation did not indicate the reduced punishment provisions applied to certain specified offenses, "but also any similar offenses, or offenses that could have been, but were not, charged as one of the specified offenses." The appellate court said that if this were so, "we would expect some indication of that intent in the statutory language and we find nothing of the sort."
Moreover, the appellate court stated, "it is simply not our role to interpose additional changes to the Penal Code beyond those expressed in the plain language of the additions or amendments resulting from the adoption of Proposition 47."
The citation for the Fourth Appellate District Court ruling discussed above is People v. Scott Thornton Garness (4th App. Dist., 2015) 241 Cal.App.4th 1370.

For more information about the issues in this case, please click on the following articles:
Does Proposition 47 (Prop 47) Apply Automatically or Must One Affirmatively Request Reduction of an Offense?
Contact us.