Prop 36 If One's Resentenced, How Do Excess Credits Apply?
Leonardo Joseph Rangel was convicted in 1996 of being a felon in possession of a firearm (then Penal Code § 12021(a)(1)) and two misdemeanors. As a "third striker," he was sentenced to an indeterminate term of 25 years to life, as the law allowed then, even if the third strike was not serious or violent.
The Gist of this Article: If a third strike is reduced to a second strike under the Three Strikes Reform Act (Prop 36), excess custody credits are applied to reduce the period of parole or post-release community supervision. In the following case, this meant the individual had no post-release community supervision period at all because he had many years of excess custody credits.

As the reader of this article may be aware, in 2012, voters passed Prop 36 to amend the Three Strikes Law so that those defendants who have two prior strikes, but whose current conviction is not for a "serious and/or violent" offense are subject to only a doubled base term sentence. This can make a huge difference from the indeterminate sentence of 25 years to life.
Prop 36 added Penal Code § 1170.126, which provided a mechanism by which inmates sentenced as "third strikers" could be resentenced under the new provisions.
In November, 2012, Rangel filed a petition for resentencing, which the court granted, resentencing Rangel to the upper term of three years for the weapons offense, doubled to six years, plus three more years for the prison prior enhancements (Penal Code § 667.5(b)). The total term was nine years.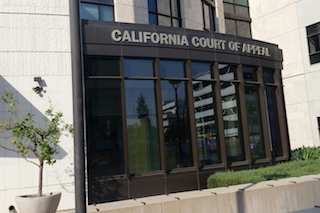 Court of Appeal 4th District Division 3 Orange County
As he was being released from prison, he was subject to "community supervision" under Penal Code § 3451 as part of the "Post release Community Supervision Act of 2011." This allowed certain non-serious, non-violent offenders to be subject to a formal probation-type supervision not to exceed three years. The more serious offenders still were placed on parole.
As Rangel had served over eighteen years in state prison, he had served the entire nine year sentence and the three year post-release community supervision period. The court then applied Penal Code § 2900.5(a), which provides that all periods of time spent in confinement by a convicted defendant are to be "credited upon his or her term of imprisonment." "Term of imprisonment" has been defined to include a period of parole. See
In re Ballard
(1981) 115 Cal. App. 3d 647, 649. This meant, according to the trial court, that his excess time in prison wiped out his period of community supervision as well.
The prosecution than appealed the judge's order declining to put Rangel on Community Supervision, filing their appeal in the Fourth Appellate District. The People argued that because parole is mandatory, community supervision is also mandatory. The prosecution also argued that § 2900.5 did not apply to post release community supervision.
In opposition to the People's appeal, Rangel argued that the equal protection clause bars denying him the same custody credits as those who are placed on parole. He argued that there was no rational basis for the court to differ in its application of credits.
The Fourth Appellate Court agreed with Rangel that there was no rational basis for such a distinction between the two groups. The appellate court explained that while someone convicted of a serious or violent felony would normally be placed on parole, that treatment and its satisfaction by excess custody credits certainly should be extended to similar treatment for someone serving excess time in custody who is not a serious or violent offender.
After all, it made no sense to free one offender from "potentially onerous and invasive liberty restrictions" while freeing another class from such burdens especially when the fundamental liberty right is more strictly limited to a less dangerous group.
The prosecution argued that parole is "more onerous" than community supervision, focusing on the potential return to state prison and the possibility that parole "may exceed three years." In response, the appellate court noted that people subject to community supervision also may be returned to custody.
Moreover, the appellate court noted, the public policy consideration applicable to those on parole and on community supervision are identical. The purpose of each program is to facilitate the successful re integration into society of those released from prison, while protecting the public by active supervision. Both programs authorize warrantless searches, waivers of extradition and weapons and travel restrictions. Both programs are limited to three years for most offenders.
In other words, the appellate court found, the two groups were equally situated and disparate treatment could not be applied. This affirmation of the trial court's ruling meant Rangel was truly free for once in 18 years. The ruling can be seen for yourself at 2016 DJDAR 302.
For more information about resentencing under Proposition 36, please click on the following articles:
Contact us.