Pomona 198 Grams of Pot, Second Offense, 90 Days County
Our client, age 26, was fast asleep in his home with his brother and a few of his friends. FBI agents, working with Pomona police, assembled a group of about fifty police officers to serve an arrest warrant for our client's brother. It was about 2:30 a.m.
Without All the Details, What Happened?: Client on probation for vandalism found with 198 grams of marijuana and $3,400 in cash, charged with possession with intent to sell for second time in five years, plea bargain to 90 days county jail.

The client's brother was outside smoking a cigarette and noticed something was afoot. He looked out toward the street and saw what appeared to be dozens of police officers. He went inside the house.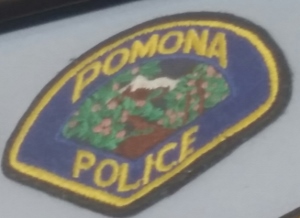 Seconds later, the police stormed the house and immediately arrested our client's brother. They did not have a search warrant for the rest of the house. They had no other arrest warrant and there was no exigency to search the home further.
Police, however, proceeded to rummage through the rest of the house, room by room. They entered our client's room and found 198 grams of marijuana (about 7.5 ounces) split between two plastic ziplock bags. They found no scale, no pay-owe sheets, no individual baggies, only one cell phone. Our client did not have a medical recommendation for use of marijuana, which would have allowed him to legally have up to eight ounces of marijuana.
Our client had been convicted of sales four years earlier, so when police asked him if he had sold marijuana, he answered "yes." The police immediately arrested him for possession of marijuana for sales.
The client posted a bail bond (bail was set at $100,000) and called Greg Hill & Associates once he got home. He told Greg about what happened and what he was facing, especially since he had a prior conviction for the same thing and was on probation. Greg asked about a search warrant and whether the client consented to the search. The client stated there was no warrant and he did not consent to the search. He also explained how the $3,400 found in his room was rent money for his new business and showed Greg the lease and his business license.
Greg explained that when someone is on probation, the person does waive his Fourth Amendment rights as a condition of probation, but this does not permit searches undertaken for harassment or searches for arbitrary or capricious reasons.
People v. Bravo
(1987) 43 Cal.3d. 600, 610, 238 Cal. Rptr. 282, 738 P.2d 336.
Greg explained how even if he had consented to the search, a warrant may have still been required because the officers were already in the home and had already detained our client. Greg explained how within the last two months, there had been a published decision in People v. Riccardo Lujano (2014 DJDAR 11845), wherein Riverside Police had detained an individual in his home and then requested permission to search the home. Lujano had consented, but when police found a great deal of methamphetamine, he later moved to suppress the evidence, claiming a warrant was still required. The Fourth Appellate District agreed, saying that "warrantless arrests within the home are proscribed unless exigent circumstances exist." In re Rudy F. (2004) 117 Cal.App.45h 1124, 1132.
Greg pushed this theory of defense to the district attorney, who seemed uninterested in news of a recent decision that seemed to wipe away the legality of the search. The offer was three years, or the maximum allowed because our client was arrested while on probation and because he had been convicted of this before.
Greg then filed a motion to suppress the evidence, arguing the same reasoning of why the search was illegal.
The prosecutor remained stuck on three years as the proper plea bargain. Greg then went and spoke with the prosecutor's supervisor, who read the motion to suppress and understood the issues. He then reduced the three year offer to ninety days.
Our client wanted a pure probation sentence, but accepted the ninety day offer, knowing that he would probably only serve a week or two before being released.
For more information about the issues involved in this case, click on the following articles:
Watch our video about Drug Offenses by clicking
here
.
Contact us.