Palos Verdes, Felony Domestic Violence Arrest, No File Later
Our client, age 34, and her husband, 53, had a tempestuous relationship, often exacerbated by excessive alcohol. She had called the Lomita Sheriffs for help several times earlier for his violent conduct toward her, but he had never been arrested. She even had videos of him yelling at her and breaking a window to open a door, but the police seemed uninterested in taking action.
One day, however, our client's husband, however, reversed the rolls of who was calling the police and our client was arrested.
The Reader's Digest Version: Client in Palos Verdes arrested by Lomita Sheriffs for allegedly cutting her husband's face and injuring his eye. Alcohol consumed by the client and her husband. Greg contacts the investigating detective to explain more facts. Case not filed.

The argument arose of whether our client would take her husband with her on a business trip overseas. He was excited to go, but after she included him in the trip, plans changed and she had to tell him he could not go. This angered him greatly, as he thought she was doing so just to show she had control and to make him mad. An argument ensued and alcohol was consumed. Before either realized what was happening, the two were fighting.
Her husband had sustained a cut to his face, possibly injuring his eye, as well as cuts to his hands and feet from walking on broken glass. Our client sustained bruises to her face, arms and legs, but when police came, the spouse with the most blood showing was the husband. Our client was then arrested by the Lomita Sheriffs.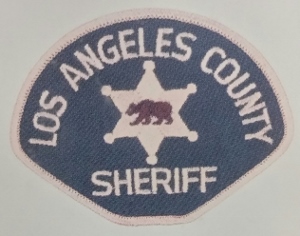 The Lomita Sheriffs ridiculed our client and told her that her husband had sustained a serious injury to his eye, which meant she would face felony charges of domestic violence (Penal Code § 273.5) with great bodily injury (Penal Code § 12202.7) and possibly even mayhem (Penal Code § 203) or aggravated mayhem (Penal Code § 205), both of which are strike offenses under California's Three Strikes Law.
Our client tried to explain that she was just defending herself, but her bruises were not showing up yet. The husband, moreover, was interested in divorce, so he denied any type of agreement that he had even touched her offensively.
The client posted bail and was then released from the Lomita Sheriff's Office. Within twenty-four hours, she contacted Greg Hill & Associates and discussed her serious case. Luckily, the client did take over ten photographs of her injuries and had videos saved of her husband's prior violent episodes, showing the reasonableness of her fear of him and the reasonableness of her response to his latest attacks on her.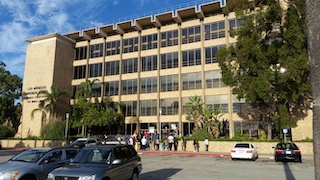 Torrance Courthouse
Greg explained how the case would be handled in the Torrance Superior Court, including which judge would first hear the matter (and which District Attorney was assigned to that judge's department unless a specially assigned DA was handed the file) and then which judge would hear the matter second at the preliminary hearing.
Over the next two weeks prior to the arraignment, Greg contacted the Lomita Sheriffs and provided the investigating detective with the photographs and videos from our client, arguing that our client acted in reasonable self-defense. Greg forwarded the same letter, with minor variations, to the handling district attorney, suggesting a no file was the proper way to handle the matter.
During the same two weeks prior to the arraignment, the client and Greg exchanged over two dozen e-mails and text messages concerning the matter and what could happen if the matter was filed in one of about five different ways.
On the date of the arraignment, Greg and the client appeared together in the Torrance Superior Court, expecting a felony filing for domestic violence and maybe mayhem. To their pleasant surprise, they were advised that the matter was a "no file" and a DA reject number was provided to Greg by the District Attorney's office.
This was an enormous relief for our client, obviously, as she feared the collateral consequences of such a case filing on her professional state-issued licenses for work and the ramifications in her divorce proceeding of a conviction for domestic violence.
This summary is a good example of how important it can be to have photographs of the alleged aggressor's injuries and documentation of prior incidents of domestic violence. Together with an aggressive, but respectfully assertive letter from defense counsel, the case may never be filed, as here.
For more information about domestic violence and what happens when no case is filed, please click on the following articles:
Fingerprint Records Must Be Destroyed If the Court Grants a Petition for Factual Innocence (Penal Code § 851.8)
Contact us.