Long Beach, Client 17, Identity Theft at Bank, Diversion
Our client was a senior in high school and had known some of his classmates since elementary school, so there was a trust in associating with most of them.
One of them should not have been trusted, but our client missed a few warning signs. A fellow classmate approached him and asked our client if he'd like to help him make some extra money and earn a small amount for himself, too. Our client responded in the affirmative and asked what was involved.
In a Nutshell: Client uses fake ID, with direction from an adult, to open a Wells Fargo bank account in Torrance to deposit stolen tax refund from victim living in Ventura. Case resolved in Long Beach Juvenile Court with diversion.

The other senior explained that our client would use a fake I.D. to open a bank account in the name of someone else and then, days later, deposit a check into the account. The other senior explained to our client that our client would need to provide a photograph of himself, such as his high school class photograph. Our client did so.
Our client was a former member of the high school's football team and was working 20 hours per week at a local business. He was given priority acceptance at a local junior college and was enrolling in a summer school program to get a head start. He seemed to have a good head on his shoulders and was achievement oriented.
This case put all that hard work at risk of being wiped away. A few days after our client provided his friend with his school picture, his friend asked him if he would come with him in a car to go to a bank. Our client agreed and they were picked up by two African American adults old enough to be their fathers. In fact, our client recognized one of the adults as the dad of another classmate.
The adults drove our client and his friend to a bank 40 miles away. When they arrived, our client's friend gave him a fake I.D. and a tax refund check made out to the person on the fake I.D. Our client then went into the bank, opened up a bank account and deposited the check. It was unclear if our client was paid anything at that time. The car then returned them to the high school. Our client was not aware that the tax refund check had been stolen.
Two days later, our client's friend asked our client if he'd like to help out again and our client again agreed. The same two older adults again picked up our client and his friend. The car again drove about 40 minutes away, but to another branch of the same bank.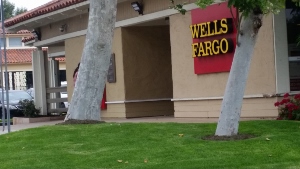 Our client was asked to now go in and withdraw $5,000 from the same account he had just set up. He would then give the money to the two men in the car waiting outside.
Our client again took the fake I.D. inside the bank and filled out a withdrawal slip. He handed it to the teller. The teller looked it over and showed it to her bank manager. The manager asked our client to have a seat in a nearby sofa. Our client did so.
The manager then called the Torrance Police, who responded to the bank within minutes. The car with our client's friend and the two adults, upon seeing the police arrive, left.
Our client was arrested on suspicion of identity theft (Penal Code § 530.5(a)), grand theft of personal property (Penal Code § 487(a)), commercial burglary (Penal Code § 459) and use of a counterfeit seal (Penal Code § 472), all felonies. He was taken to the Torrance Police station and questioned.
His shocked mom was called by her son from the police station and picked him up later that day, after her son signed a promise to appear in the Long Beach Juvenile Court about two months later.
The devastated and confused family called Greg Hill & Associates a few days later. They were worried that their son might face jail time or even prison time, as they had done some research online and understood the severity of the charges.
Greg then met with the family and discussed the facts, as well as the likely resolution. Greg explained how the Welfare & Institutions Code § 654.1 pre-filing diversion program most likely would be recommended, but he cautioned that due to the magnitude of the crime (over $10,000 at issue) and the sophistication of the method, the prosecution and probation department may reject such a program for the client.
Greg, however, immediately wrote the Torrance Police Department and the Long Beach Juvenile District Attorney's Office recommending such a program for the case.
At the arraignment in the Long Beach Superior Court, Greg again requested a review by the probation department, which the judge approved. The probation department was then referred the case and did agree with our office's assessment.
At the next court appearance, the judge accepted the client's admission to identify theft, dismissing all other counts, and ordering the client to serve twelve days of community service through the JAWS program. His admission would be withdrawn and the case would be dismissed, as well as sealed in one year if he successfully performed all twelve days and remained out of trouble. The file would then be destroyed in three years.
The client was happy that Greg Hill & Associates prevented an admission and juvenile adjudication, instead asking the judge to order a review by the probation department and allowing our client to earn a dismissal.
For more information about identify theft and juvenile cases in general, please click on the following articles:
Contact us.